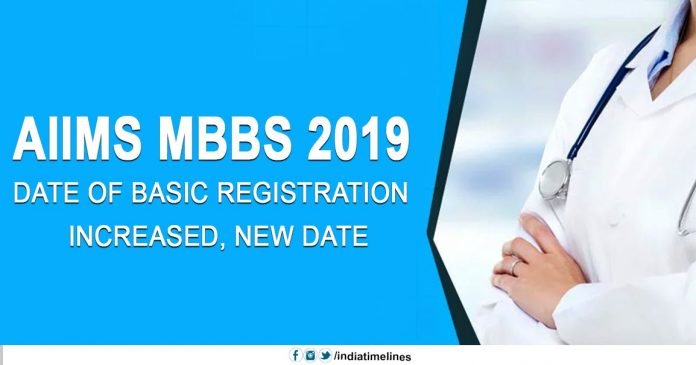 AIIMS MBBS 2019 has been extended to the last date of registration. Entry Examination will be organized on May 25, 2019 for admission to AIIMS MBBS course.
The date of the basic registration for the AIIMS MBBS 2019 entrance examination has been extended further. The last date for introducing the basic registration was January 3 which has now been extended to Jan 14. If you also want to join the entrance exam for admission in the MBBS course of AIIMS, then go to the official website of AIIMS and get the first basic registration. Let us know that the process of basic registration started on November 30.
Click here for AIIMS MBBS 2019 Registration:  ugcourses.aiimsexams.org
Let us know that this time there will be two registrations for the entrance test for the MBBS course of AIIMS. After basic registration, the inspectors will be checked and the applications which are correct will be selected for the final registration. The final registration was to start from January 29 and will now start from February 21 and the registration process will continue until March 12.
The AIIMS MBBS Entrance Examination will be organized on May 25, 2019. This exam will be held in two shifts. The first shift will be from 9 am to 12.30 pm whereas the second shift will be from 3 pm to 6.30 pm. The examiners will be in the entire country. Let us know that without the basic registration, you will not get the chance to sit in the AMS MBBS Examination and after this the date of registration will not be extended further.