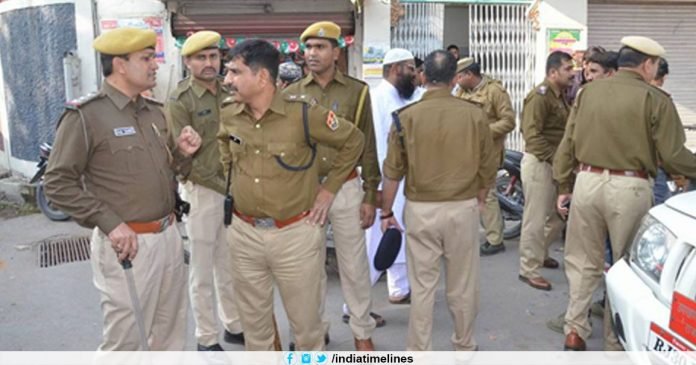 Alwar gang rape: 20-year-old, studying in 12th class has decided that She will continue her fight for justice. On April 26, five people raped in front of her husband for three hours, she is in shock, but one thing is certain that those five people will be sentenced to death.
The victim said, "I want that the five who raped me, made a video, spoiled my life They should be sentenced to hang." If there is a greater punishment than this, then these five should be given. '
Alwar gang rape: Action taken against officers
Horrible Reaction From Police Department
The way the local police responded to her complaint initially and later on one of the accused uploaded gangrape video on social media on May 4,  Even at that time the victim was in awe of the police's inability to write the FIR.
The victim's husband explains, 'As soon as the video became viral, we went to the police station but we were told that the case cannot be registered due to lack of staff. He even said that due to elections nothing can be done on the issue on May 5 and 6.
The five followed after leaving home
Recalling the incident day, the victim's husband said, "As soon as I got out of my in-laws, these five people started following us and stopped us forcibly. They dragged us into a drain and asked us to remove the clothes. When we opposed it, they have torn off our clothes and beaten us. After this, living our life for three hours became hell.
Alwar gang rape, The demand for threats and money continued even after writing the case.  "In starting those people told us that if we file a complaint against them then the result will be not good for me and my family. But later we felt that we should write a report in the police so that nobody else would have to face it. ' The Victim says to media.
By recovering from that physical and mental trauma, the victim and her husband have decided that they will not bow before the Gujjar community and will continue their fight for justice. Significantly, the five accused are from the Gujjar community. for further details, you can visit www.indiatimelines.com.
The husband of the victim says, 'I am not afraid of anybody now. We will continue our fight. Only his arrest is not our motive. We want them to see the punishment of death. '