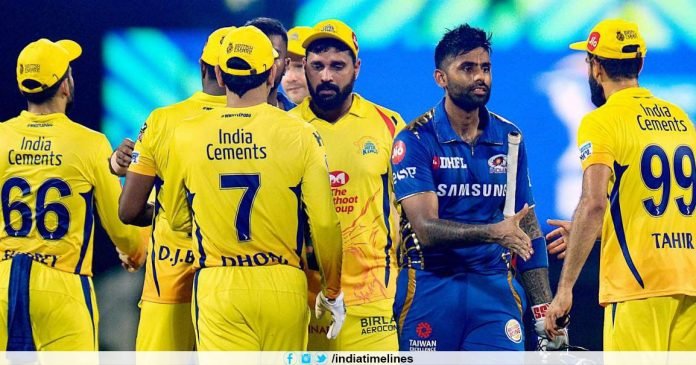 Chennai vs Delhi Match: Chennai Super King in their fourth IPL Match, entered the final by defeating Delhi Capitals by 6 wickets in the second qualifier match. Now in the title match, They will face the same three times champion Mumbai Indians on Sunday. The match for Chennai was a one-sided one.
Chennai vs Delhi Match | CSK Enter in Finale
The youth team of Delhi had an advantage match in this match that they had played their last match on this field. But in front of the experienced team of Chennai Super Kings, this advantage did not show any help. Delhi's team lost their wickets at regular intervals. No pair of partnerships made for Delhi, which made 147 runs in 20 overs, could not be shared.
Chennai vs Delhi Match- Shikhar Dhawan was in great form in this tournament, while the young batsman, Prithvi Sau, had scored 50 in the last match. But today both of them have not been able to influence against the Chennai crowd. Pavilions returned to both the Opener Power Play adding 37 runs. If they want Deepak (5), then Shikhar Dhawan (18) has made Harbhajan his victim. For more details, you can visit www.indiatimelines.com.
Captain Shreyas Iyer has always been batting at No. 3 for Delhi. But in this match, Delhi showed some changes in its strategy. To raise the fast runs, Collin Monroe put on the crease instead of Iyer. Manaro could add 4 runs in his innings but before becoming a victim of Jadeja, 27 runs on 24 balls. After this Captain Shreyas Iyer was also not comfortable at number 4. Iyer scored 13 runs in 18 balls. Imran Tahir made his prey to them.
Delhi Capital's star player Rishabh Pant tried his best to handle Delhi's innings. He held his aggressive style here and tried to make a partnership. But the 4 batsmen (Iyer, Akshar, Rutherford, Chemo Paul) returned from the front. Pant, who was dismissed as the 8th wicket, scored 38 runs in 25 balls, including 2 fours and 1 six in the total.