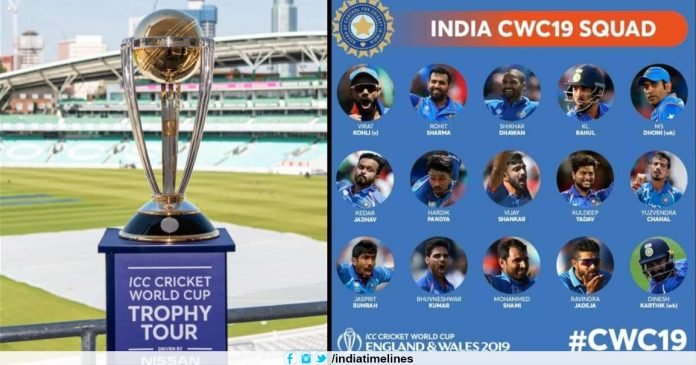 2 lakh Indians apply for England Visa for World Cup: What is the thrill of the World Cup in the Indian audience, it can be estimated from the fact that in the last 4 months, 2 lakh Indians have applied for UK visas. Of these, 40% of the people have planned to go to Britain specifically for a match. At the same time, those who are going from any other job, they are also ready to watch the match. These figures are from the British High Commission's visa partner service VFS Global.
2 lakh Indians apply for England Visa for World Cup
In the first quarter of this year compared to the last quarter of 2018, the number of Indians applying for UK visas has increased by more than 120%, due to which the World Cup is the same. The ICC has so far sold 8 lakh tickets in the opening matches of the event. The special thing is that 1.5 lakh women are included.
ICC's Tournament Director Steve Elworthy says that it is a good sign for the betterment of the game that women are also interested in it. This can also be a step towards promoting women cricket. In addition to women, 1 lakh tickets have been purchased by children under the age of 16 years who prove that the younger generation is only interested in T-20 cricket. The responsibility of broadcasting World Cup matches in the Middle East and North Africa is with OSN, ESPN in the Caribbean Islands and Ten Sports in Pakistan. From May 20, The World Cup  2019 is going to play in England. Ten teams will participate in this. For the latest info, you can visit www.indiatimelines.com.
We can see the T20 and the Indian Premier League craze, but the Cricket World Cup remains the most favorite event of the Indian audience. 74% of viewers are interested in watching the World Cup. 67% of World T20 and 59% of people in the IPL are interested. There are only cricket events in the top four places on this list. However, there is Wimbledon behind the rest of the game at number-5.