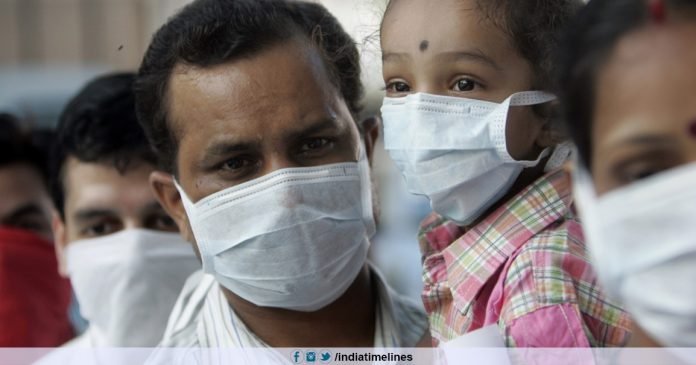 Hyderabad: Swine flu cases on the rise in Telangana, 496 tested positive in 2019, there is a Dangerous increase in cases of Swine Flu in Telangana, so far this year at least 496 people tested positive for infectious Seasonal Influenza. Dr. K. Shankar said, Director of the National Institute, "In January, we have tested 1657 Swine Flu Patients across the state, on which 307 Swine Flu has Come in Positive."
Swine flu cases on the rise in Telangana, 496 tested positive in 2019
He Said that in February, 1,108 Swine Flue Patients were tested, out of which 189 Swine Flu was positive.Dr. Shankar said that the increase in the number of cases can be attributed to temperature fluctuations. "Swine flu is continuing in this season due to fluctuations in temperature. The mortality rate is lower compared to other states but the spread of disease is high.", He said.
He said that people should be more careful to avoid swine flu. Swine Flu is an Infection that is caused by several Swine influenza Virus (SIV), in which H1N1 tension is most Common throughout the Country. For more information, you can visit www.indiatimelines.com.
Swine flu cases on the rise in Telangana, 496 tested positive in 2019, H1N1 virus spreads when a person touches an infected person or breathes drops of cough and sneezes, which are in the air.
Symptoms of Swine Flu
H1N1 causes respiratory disease and is very contagious. Symptoms of H1N1 are similar to seasonal flu and may include:
1.Fever
Body aches
Loss of Appetite
Cough
Sore throat
Headache
Fatigue
Runny Nose
Irritated eyes
Vomiting, Nausea, and Diarrhea
Treatment  for SWINE FLU (H1N1)
H1N1 flu is a virus similar to any other strain of flu, but it responds to antiviral drugs Tamiflu and Relenza. These medicines do not cure the disease, but they may shorten the duration, make symptoms less severe, or if you are exposed, then help to completely avoid it. They are usually reserved for people who are at higher risk of complications, so there is less chance of developing resistance to the virus.
Otherwise, treatment for most people is mainly the comfort measures and symptoms are treated. If you have asthma or emphysema, for example, your doctor may add a medication to help relieve your respiratory symptoms.