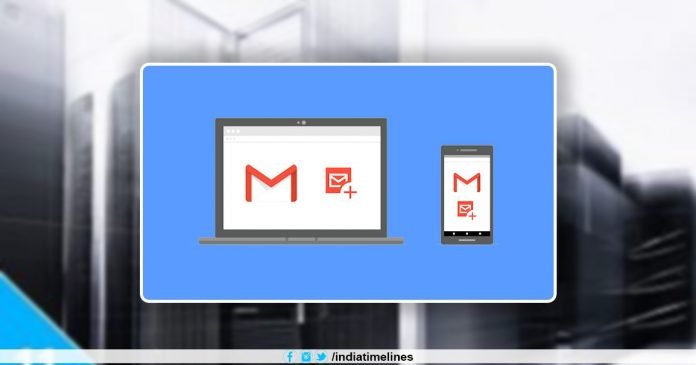 Ahead of Inbox's death, Google announces that Gmail will get email scheduling :- Inbox by Gmail is no more because we have now passed the deadline for March 2019, which Google had set to close the Inbox. Gmail has been one of Google's signature products, which makes its mark among the consumer's eyes. Google is working on transferring some of the popular features of Inbox to Gmail, and while they are still coming, there are new features available in Gmail, which help inbox fans reduce the pain they are feeling now Will do.
Ahead of Inbox's death, Google announces that Gmail will get email scheduling
Launching the list of upcoming features is Smart Compose, a feature which was launched as a pixel 3-exclusive, but eventually, a very wide rollout was seen. Smart compose is now getting smarter because Google is now adding four more languages, such as Spanish, French, Italian and Portuguese for AI-powered predictions. It will also start personalizing suggestions based on your unique writing style. Smart Compos can suggest a subject line for your email based on body content. The feature has also been slate to make its way into iOS soon.
Gmail is also gaining the ability to schedule delivery of email, which is a simple and powerful addition. In this way, you can appreciate more people's working hours and downtime, and choose the right time to distribute your emails for the most profitable effect.
Finally, Gmail also receives dynamic email functionality. This allows email to be up-to-date with information when they are composed of comment threads or other such content. You can also take action directly from the email, like a reply or update the updated thread. Businesses have already started adopting their communication to use dynamic email and to be more actionable and relevant. You look forward to dynamic email for services such as Booking[dot]com, Despegar, Doodle, Ecwid, Freshworks, Nexxt, OYO Rooms, Pinterest, and redBus.
For more updates regarding Technology so Visit here: www.indiatimelines.com