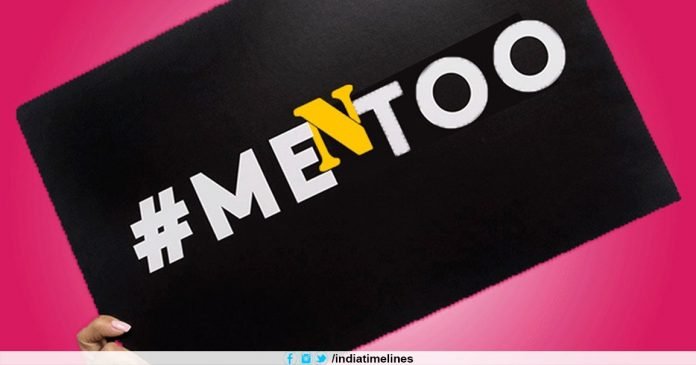 #Mentoo Movement: – A Yoga group member, Rishi (Changed name) had to come early to apply matte and other things to a studio on Sunday morning. Rishi had to travel a long distance to reach the studio in Malad from his Chembur house. However, a couple with the Yoga profession living in Live-Inn name Lisa and Karan asked him to stay on  Saturday night so that he could do his work easily on Sunday.
#Mentoo Movement to Expose Harassment By Women
Karan was not at home on Saturday and Lina got attracted towards the Rishi. Rishi and Lena agreed to build relations with mutual consent which lasted for months. When the Rishi felt that the relationship was not going on at the right turn, he thought of marrying another girl. She had met this girl before. Lena then accused Rishi of rape.
Rishi (30) was arrested and spent a week in prison. The case lasted nearly three years in the court and it was acquitted in February 2018. But the life of the Rishi fell apart He lost all the courage to face his job, friend and world.
Amit Deshpande of Real Foundation, created for protecting the rights of men, said, "He came to me almost a year ago. Then we gave him emotional strength through counselling. " Deshpande had established this foundation in 2014 when he won the fight against the false allegations of the surrounding violence.
#Mentoo Movement- These types of rights are false cases of dowry torture and general violence. But now the allegations of rape have also started to be made in connection with the agreement. Deshpande said, In cases of rape, 74% people are acquitted. But due to the allegation of rape, a man's prestige becomes stratified. For the latest news, you can visit www.indiatimelines.com.
Once such cases are recorded, a man is seen at every level, regardless of the police, judiciary, media, friends, family, suspicion. It is the only a myth that women do not oppress men. If we have to work for equal rights then we have to work for men's legal recourse also. Unless the crime is proved in such cases, the complainant and the system identify the accused's identity as confidential. There should be a penalty for not doing so.