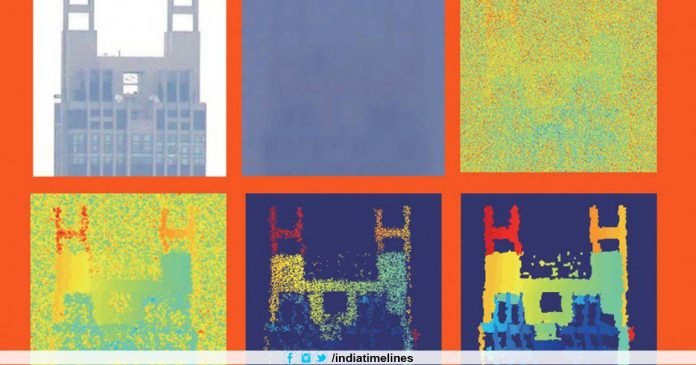 A new camera can photograph you from 45 kilometers away- Chinese researchers have developed a special AI camera technology. With its help, photos of objects up to the size of the human being can be clicked from about 45 kilometres away. The researcher Jen-Ping Lee's paper has been published in open source journal ArXiv. It has been mentioned that special camera technology will not be affected by smog and pollution. With the help of a laser and smart AI software, better photos can be clicked with this technique.
A new camera can photograph you from 45 kilometers away
Before the new technology, the old camera LIDAR means light detection and ranging technology has been used. Concerned about this, the researcher said that the new software can remove noise coming out of the photo due to pollution and mist. With the help of 'gating' technology, the software will remove photons reflecting from the rest of the media from the area of ​​the camera and they will not be part of the photo. To understand the distance and size of a subject, the camera will use the laser. In this way, the fixed distance can also be set in the camera.
A report of the MIT Technology Review says that one advantage is that the camera uses an infrared laser with 1550 nanometer wavelength. According to the report, this Wavelength protects not only the use of the camera but also protects photos from solar photons, which often affect the quality of the camera's resolution and photo. In this way, new technology gives better results with AI system. For the latest News, you can visit www.indiatimelines.com.
MIT's report says that the camera also uses a new algorithm, with the help of which the data collected is prepared with a picture. It has been said in recent days that with the help of 3D Image Technology, it has become easier to mobilize small data. The special thing is that the camera equipped with this technology is only a shoebox and can be easily installed in a small aircraft or unmanned vehicle.