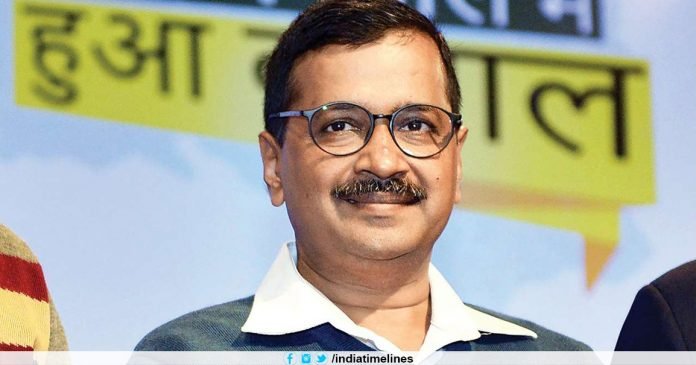 Will be assassinated like Indira Gandhi:- Delhi Chief Minister Arvind Kejriwal on Saturday said that it may possible I will be killed same like Indra Gandhi. Kejriwal said this in an interview given to a newspaper. Kejri said that my personal security personnel report to the BJP and the central government and in such a situation, I can be killed at any moment.
Kejriwal Said: I Will be assassinated like Indira Gandhi
My PSO reports to BJP government – Kejriwal
In the interview, Kejri said – The security personnel posted around me report to the BJP government. My Personal Security Officer (PSO) also reports to the BJP government. Maybe, using my personal security officer, I should be murdered in the same way as Indira Gandhi was killed. BJP can kill me. My life can end in two minutes. He said that the BJP has lagged behind me, they will kill me one day. Kejriwal is in Punjab to campaign for his party. AAP are contesting all the seats in the state.
Delhi Police denies charges
Delhi police refused to deny Kejriwal's allegations. The Delhi Police issued a statement saying: "Our soldiers deployed in the security of the Chief Minister of Delhi are honest and dedicated to their duties. Our unit is providing security to the big leaders of many political parties.
"I will be killed and the police will say that it was one of my party workers. What does this mean, if any Congress worker is angry with Captain Sahib (Punjab Chief Minister Amarinder Singh) can they kill them, if any BJP worker is angry with Modi (Prime Minister Narendra Modi) then can they kill him?, Kejriwal said to Media. For the latest info, you can visit www.indiatimelines.com.
Kejri was slapped during campaigning
Arvind Kejriwal was slapped by a young man during campaigning in Moti Nagar in Delhi.  The youth had climbed on Vehicle of Kejri and slapped him. AAP told that it was a BJP conspiracy. MP Sanjay Singh tweeted that the security of the Chief Minister of Delhi is under the Modi Government but Kejriwal's life is the most insecure. The repeated attack and then the police cry, is there a conspiracy behind it? If you have the courage, come out and fight directly instead of making weapons to others.