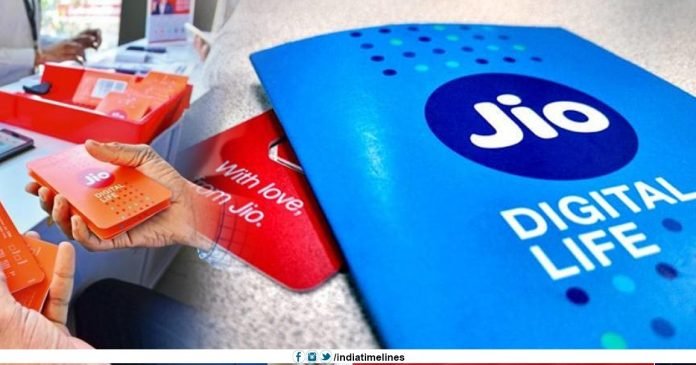 Jio OffersP: Reliance Jio offers a variety of prepaid plans for its subscribers, which rub fir less than Rs 19 and Up to the Rs 9,999 for a longer-term plan. However, recently Jio had all its plans, except for the Pouch Box. This means that plans that previously offered 1 GB of the data per day, now offer is done with 1.5 GB data Daily, the First offer with 2 GB and so on.
Jio Offers: Reliance Jio 1 GB Pack/  day pack now provides 1.5 GB daily Data
To get started, a group of prepaid plans, which cost Rs 199, offered 1 GB of data per day. However, Jio has now increased the offer to this category to 1.5 GB daily data. The plan costing Rs 199 is now Rs 149 and its validity is 28 GB data.
The price of the plan for Rs 399 is now Rs 349, it comes with a validity of 70 days, and provides a total of 105 GB data. The cost of the plan for Rs 459 is now Rs 399 and it has a total of 126 GB data and its validity is 84 days. Then the scheme of Rs 509 has now been reduced to Rs 499, it has a validity of 91 days and provides a total of 136.5 data.
Then the highest Price is Rs 1,699, which is a prepaid plan, except for the data on the offer, which was has increased from a total of 365 GB to 547.5 GB. This plan comes with validity.
Reliance Jio 1.5 GB Data / Day Pack Now Provides 2 GB Daily Data
There are some changes in the previous Recharge Pack which offer 1.5 GB per day. They all now provide 2 GB Data. The Price od these packs is the same. For more updates, you can visit www.indiatimelines.com.
This means the plan of Rs 198 has now provided a total of 56 GB data with the validity of 28 days. with a validity of 70 days, a plan of Rs 398 provides a total 140 GB Data. The  Rs 488 plan now provides 168 GB Date for 84 days. And in the plan of Rs 498, a total of 182 GB data is available for 91 days.
Jio Offers: Reliance Jio 2 GB Data/Day Pack now gets 3 GB daily Data
In this category, there is only one scheme on offer, which costs 299 rupees, and now provides 84 GB Data for 2 days instead of 28 GB Data.
Jio Offers: Reliance Jio 3 GB Data/Day Pack now provides 4 GB of daily Data
There are changes in the last 3 GB of data per day Pack, which cost 509 rupees. This plan now receives 4 GB daily data for 28 days, which leads to the total data up to 112 GB.
Benefits of Jio Plan
These Recharge packs provide free voice calls within the country and Jio Benefits like 100 SMS per day for their respective validity period. During the validity period of any recharge pack, the subscriber who exceeds daily high-speed data limit continues to receive data at revised sped of 64kbps for the remaining period of the day.