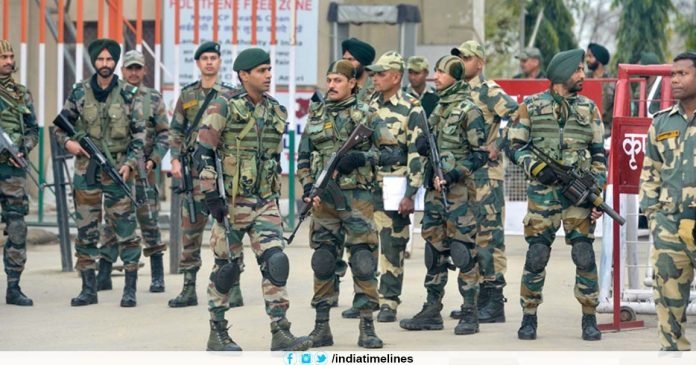 Indian Army moved air defence Units Closer to Pakistan Border: The Indian Army has decided to deploy the Air Defense Unit of Jammu-Kashmir, Punjab, Gujarat and Rajasthan to the border beside Pakistan. The reason for this decision is that after the Balakot air strikes between the two countries, there is a military-tension. The purpose of the latest deployment is to deal effectively with any air military action across the border.
Indian Army moved air defence Units Closer to Pakistan Border
The fear of India inside the Pakistan army is so strong that even after more than two months of Balakot attack, they deployed a large number of army troops near their border. Nearly 300 tanks are still stationed in the strategically important Shakargarh sector near the border. On February 26, the Indian Air Force targeted the biggest terrorist training camp of Jaish-e-Mohammad, Balakot, in which a large number of terrorists were killed. After IAF's action, the tension in both countries increased.
Three brigades of Pakistan are deployed on the border
After the IAF's Air Strike, Pakistan increased the influx of its troops on the border near PoK. However, after some time he cut this deployment but still has not returned from the border of 124 Armored Brigade, 125 Armored Brigade and 8 and 15 Division. These teams of Pakistani Army are still there. For the latest news or daily updates, you can visit www.indiatimelines.com.
According to the latest report, there is an independent armoured brigade for the help of 30 Corps of Pakistani Army in this area. In the report, it has been said that the aggressive structure of the army troops on the border has been created by the army of its help.
Decision after review
According to the information, the deployment of four states' air defence unit on the border was decided in the Indian Army Internal Review meeting. This review meeting was convened by the Indian Air Force after the action to demolish the Terror Camp of the terrorist organization Jaish-e-Mohammed on Balakot, Pakistan. A senior Army officer said that any attack by the deployment of the Air Defense Unit near the border will not only be effectively dealt with, but it will also be limited to the same area.