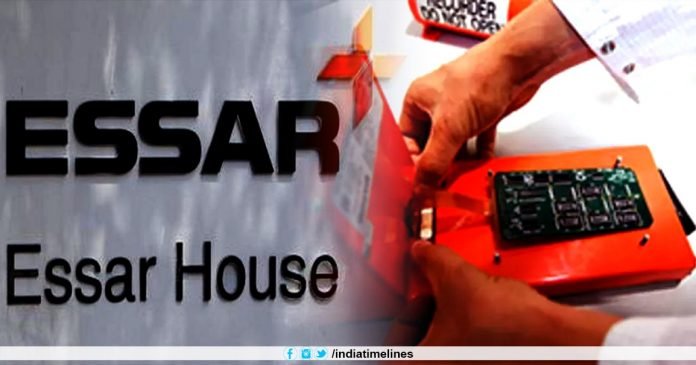 NCLAT adjourns Essar Steel case till March 15- New Delhi: An Appellate Tribunal told Essar Steel Asia Holdings (ESAH) that a Rs 54,389 crore resolution plan for Essar Steel will be accepted only if the unit approves the entire bad credit of Essar Group. There was another turnaround in the long-prepared Essar Steel Resolution process, which seems to have been approved by the Ahmedabad-based National Company Law Tribunal (NCLT), a bid of Rs 42,000 crore for the company last week by ArcelorMittal.
NCLAT adjourns Essar Steel case till March 15, Rs 1.4 Lakh Crore to consider its bid for Essar Steel
"Think about the company's 80,000 crore rupees. We will be in some place for you," said a two-member bench of the National Company Law Appellate Tribunal (NCLAT) headed by Justice SJ Mukhopadhaya, on Thursday. "We can consider (ESAH Proposal) (if you pay) – whatever payments you make – 80,000 rupees or 90,000 crore rupees (million) – you have Rs 54,000 crore (for Essar Steel)."
It shows that the tribunal may consider giving the Essar Group founders and the promoters of Essar Steel to the Ruias if later the ESAH can come up with 1.4 lakh crore, which can be difficult.
Apart from this, the tribunal also asked Arcelor Mittal why he should not be paid more for the property. The observations came during the hearings filed by the ESAH against the order of the NCLT.
NCLAT adjourns Essar Steel case till March 15, In the bid of ArcelorMittal, Essar Steel has an investment of Rs 8,000 crore. ESAH had proposed to pay a sum of Rs 54,389 crore to the financial and operational creditors of Essar Steel to settle all the outstanding amount. A major segment of the Insolvency and Bankerxy Code wants to exclude pre-promoters from bidding for assets so that they do not get the chance to gain control after default on loan.
However, the decision of the NCLT clearing the ArcelorMittal deal has also been opposed by the lender Standard Chartered Bank, who called the scheme "discriminatory" and said that the entire resolution was conducted in the manner "opposite to law". For the latest updates and trending news, you can visit www.indiatimelines.com.
If the ArcelorMittal scheme is implemented, then Standard Chartered will get only 60 crores against its claims of Rs 3,187 crores from Essen Steel. The bench also asked ArcelorMittal why if the value of the asset is more than Rs 54,000 crore, then why should it pay only Rs 42,000 crore? Last year, the bid was approved by a committee of creditors of Essar Steel. Justice Mukhopadhyay said, "It is a fundamental question – if the parties are ready to pay Rs 54,000 crore, then why are not you?"
Senior lawyer Abhishek Manu Singhvi, representing ArcelorMittal, questioned the efficiency of EASH to pay the proposed amount.