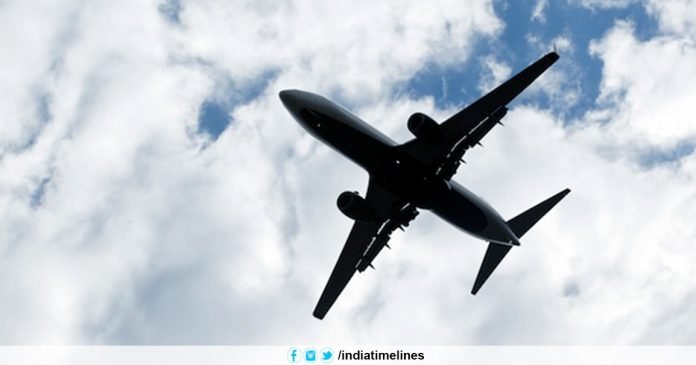 DGCA withdraws the order to shut down 9 airports: Between India and Pakistan, between the tensions, the government issued an order to ban civilian flights from nine airports in northern India. After this many flights were cancelled or temporarily suspended. However, the government withdrew the NOTAM (Notice to Airmen to alert aircraft pilots of potential hazards along a flight route) and the flight operations will resume from tomorrow.
DGCA withdraws the order to shut down 9 airports
Air India said in the flight status updates, "Flights coming from the USA and Europe for Delhi and Delhi are being re-routed to Ahmedabad and Mumbai. Flight of flight from USA and Europe to India via Dubai and Sharjah Again, it will be done and Land will be done with the delay in India. "The airline said that no flights have been cancelled, but there will be an increase in flight time.
In addition, the state-owned Air Carrier Air India has decided to set a limit of 5,000 rupees for all the passengers from New Delhi for flight tickets for Srinagar, Leh, and Jammu airports. According to sources, Air India has changed the date of travel till the first week of March for the Para Military Force and Armed Forces, which means that the date of their respective travel dates with Air India changed to the first week of Army March. Maybe. no extra charge.
Low-cost carrier Indigo announced today that flights have been temporarily suspended from Srinagar, Jammu, Chandigarh, Amritsar, and Dehradun due to a closure of the airfield. However, after the order was withdrawn, the airline tweeted, "We are starting again from February 28, 2019, for Srinagar, Jammu, Chandigarh, Amritsar and Dehradun and again." The airline will provide discounts for up to March 31.
DGCA withdraws the order to shut down 9 airports, commercial flight services expected to resume soon
SpiceJet also initially suspended many flights. However, the airport was withdrawn after the airport was closed, the airline tweeted that since air restrictions have been lifted, the flight will resume on February 28. Similarly, GoAir suspended flights for Srinagar, Leh, Chandigarh, and Jammu, temporarily, Latter has informed that since the ban has been withdrawn, Srinagar, Leh, Chandigarh and Jammu, and all the flights will start from February 28 Will run effectively. For the latest updates, you can visit www.indiatimelines.com.
Flight of Jet Airways suspended flight operations from today/today, Amritsar, Srinagar, Jammu, and Leh. Later the carrier informed, saying, "Our flights for Amritsar / Amritsar / Chandigarh / Dehradun / Leh and Srinagar will be effective as per tomorrow's schedule because the decision to close the airfield has now been withdrawn."
Meanwhile, there are a total of 47 cancellations from Delhi airport today, including 25 departures and 22 arrivals. In addition, 4 flights for other airports were fixed, which had been diverted to Delhi, which included two domestic and two international.
It is worth noting that the tension between the two countries has increased at an unprecedented level when the Indian Air Force (IAF) on Tuesday attacked the terrorists of Jaish-e-Mohammed (JeM) in Pakistan. Pakistan on Wednesday used its air force to target military establishments in India, but the Indian side successfully fighter aircraft F-16 fighter jets of Pakistan Air Force violating Indian airspace in Naushera sector of Jammu and Kashmir.