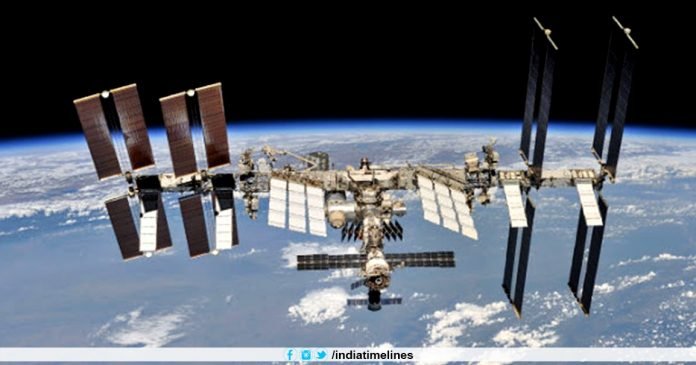 Space station teeming with bacteria & fungi- WASHINGTON: A team of NASA researchers, including scientists of Indian origin, have found that there is a surface inside the International Space Station (ISS) such as a gym on Earth or lying in the office with micro-organisms – the health of astronauts in circus laboratory There is the danger. Knowledge of the structure of microbial and fungal communities on ISS can be used to develop safety measures for NASA for long-term space travel, researchers said in a paper which appeared in the magazine Microbiome
Space station teeming with bacteria & fungi – Nasa Finds
The authors found that when the fungal communities were stationary, the micro-organisms were similar in the community places but have changed over time. The germs on ISS were mostly man-associated. They included organisms that are considered as opportunistic pathogens on Earth such as Staphylococcus aureus, and pantoea and Bacillus. There are currently six astronauts at the International Space Station. Whether these opportunistic bacteria ISS can cause disease in astronauts is unknown. It will depend on many factors including the health status of each individual. For the latest news, you can visit www.indiatimelines.com.
Station components were made in a sterile environment before being sent to the class and since then regular monitoring is being done. However, an extensive list of what is on the inside surfaces is still absent.
NASA scientists found that germs come from most people on the ISS and found in public buildings and offices on earth were similar.
The most prominent bacteria were Staphylococcus – which is more than a quarter (26%) of the total samples taken – after this is pantoas (23%) and Bacillus (11%).
They included creatures that are considered opportunistic pathogens on Earth.
It includes Staphylococcus aureus, which became a tenth of the total isolates identified. It is usually found on the skin and in the path of the nose. Expert enterobacteria are also located, which are associated with humans.