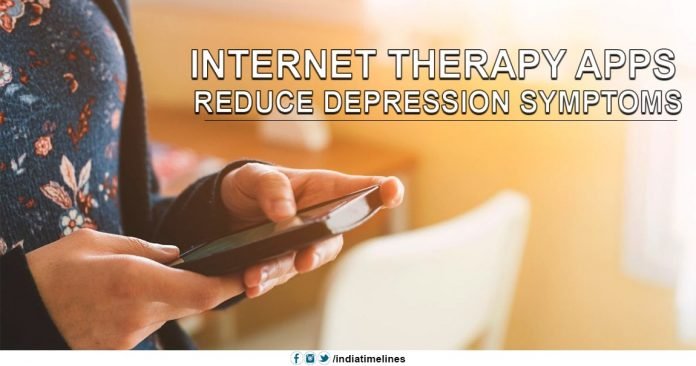 Internet Therapy Apps reduce Depression Symptoms:- In a comprehensive new study, psychologists of Indiana University have found that the series of self-directed, Internet-based therapy platforms effectively reduces depression.
The work, which reviewed 21 pre-existing studies with a total of 4,781 participants, was published in the November issue of the Medical Internet Research Journal. This study was led by Lorenzo Lorenzo-Luaces, who was a Clinical Professor of the Psychological and Brain Sciences Department of Bloomington College of Arts and Sciences.
Internet Therapy Apps reduce Depression Symptoms
Over the past several years, many Internet-based applications and websites have claimed to treat depression. The topics of IU studies were especially those applications which are a form of cognitive behaviour therapy, psychotherapy, which focuses on changing patterns and behaviour to reduce the symptoms of depression and other mental disorders.
Lorenzo-Luaces, Internet-based cognitive behavioural therapy applications are an important new tool for addressing a major public health problem: Mental health professionals like mental health provider such as depressants are available for their treatment.
"If you include people with minor depression or have become depressed with some symptoms for a few weeks or a month, the number increases, which is more than the number of psychologists who can serve them. "People with depression are also expensive for the health care system.
The conclusion was that the applications worked in cases of light, moderate and severe depression. Many studies in the analysis compared the use of medical-based cognitive behavioural therapy applications to a waiting list for medical use or "fake app", which used to make poor recommendations to the user. In these cases, the ICBT application worked a lot better.
App-based therapy also benefits in those situations where access to medical treatment is limited due to a long distance such as military obstacles in rural areas or flexible agenda. "ICBT apps take those methods that we have learned and made available to those people who can benefit them." "This is an exciting development."