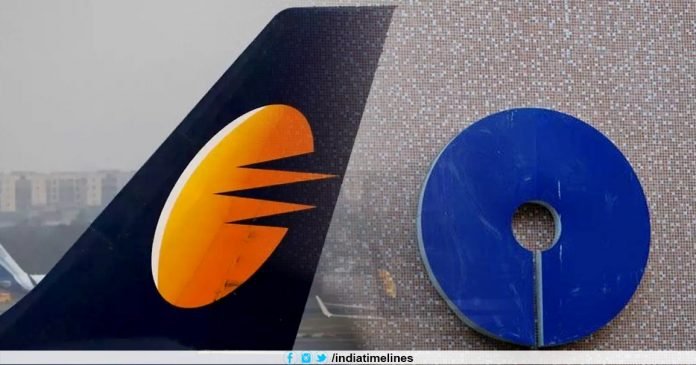 SBI confident of solving Jet crisis before end of month- New Delhi/ Mumbai: In the lead of the State Bank of India, the lenders are Confident of resolving the Financial Crisis in Jet Airways Before the end of the Month. SBI did not refuse to reinstate Etihad in troubled airlines. Lenders have also asked the Goyal Family to withdraw from the board so that the sentiment of Bankruptcy Code.
SBI confident of solving Jet crisis before end of month
Referring to the move to evict Naresh Goyal and his representatives, he said that he wants to maintain his control without bringing any Money. Goyal's departure as India's largest airline was a major obstacle in the negotiations with the Tata Group. In addition to Goyal, his wife Anita and Gurang Shetty, who Joined in 1996, represent the promoter on the board. Although lenders have not disclosed after Goyal's exit Plans, they are eager to rope in other investors and will like Domestic players, Government sources indicated.
In the case of a jet, the lender wants to solve the default crisis out of bankruptcy proceedings to ensure that it remains a viable business. But for this, the lenders will need some sacrifice by converting existing debt into equity. Goyal was given the option of keeping control in more capital, and he bowled the ball in Etihad's court. Etihad has refused to invest any more money in the airline.
SBI confident of solving Jet crisis before end of month, SBI Chairman Rajnish Kumar said that the lenders were ready with almost the resolution plan, but it requires a little more time. However, he said that the carrier had enough space to revive. For the latest updates and trending news, you can visit www.indiatimelines.com.
Kumar said that the meeting was to make the government aware of the situation of fluid. He said that the lender will make every possible effort to fly Jet Airways and implementing the Assessment and Bankruptcy Code (IBC) will be the last option.
Sources said that bankers are alert about IBC, the reason being that most of the loans to Jet Airways were given against the brand value of solid collateral. This means that the bankers will not be able to recover any value.
Sources said that the banks are ready to raise funds in the airlines if the current promoters are ready to mortgages their shares and later reduce the stake.