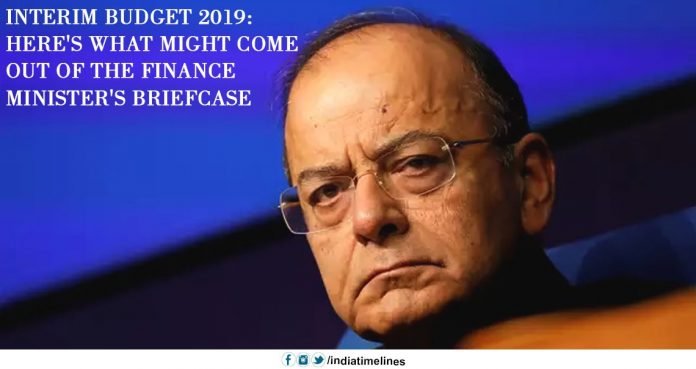 Interim Budget 2019: On January 21,  'Halwa Ceremonies' debut: February 1 is near and the NDA government is ready to present its final budget before the Lok Sabha elections. The Finance Ministry organized the traditional 'Halwa Ceremonies' on January 21 and simultaneously printing of budget documents began. Let us tell you that something that can come out of the finance minister's treasure in the Budget to be presented on February 1.
Interim Budget 2019
Agricultural relief package
The Economic Times has come to know from sources that the government can announce the agricultural relief package for farmers. The Ministry of Agriculture can get around Rs 2 lakh crore in this budget. In his speech, Finance Minister Arun Jaitley had indicated that the government was deliberating on resolving the crisis spread in agriculture. The government is awaiting a declaration about this.
Interim Budget 2019: Food subsidies may increase
According to sources in the Economic Times, Modi Government can increase food subsidy to 1.80 lakh. According to government sources, this budget was sought by the Food Ministry and the Finance Minister could increase it by 20 percent. This can be announced in the interim budget.
Income Tax Exemption: Increase Limit'
Some sources related to the government told the Economic Times that the government is considering increasing the limit of income tax exemption. According to sources, the current 2.5 lakh limit can be increased to 5 lakh rupees in this budget for income tax exemption. But there is no confirmation about this yet.
Universal Basic Income (UBI)
UBI is something that was discussed before the previous budget. No announcement has been made so far. Under the Universal Basic Scheme, the poor are given a fixed amount of every month. In the interim budget, no decision has been taken by the government to make an announcement regarding this. However, given the coming general elections, a big scheme can be announced by the government for the poor and it can also be done as a universal basic income.