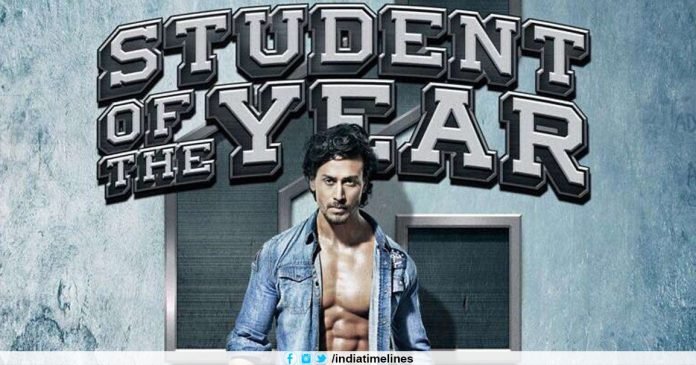 Student of the Year 2 Public Review: The story of Underdog's victory is among Bollywood's favourite stories. Producer Karan Johar's 'Student of the Year 2' was also extended by director Puneet Malhotra on the same lines. In the film, "Student of the Year" Part One flavours can be seen, in many places, the film also reminisces Mansoor Khan's 'Jo Jeeta Wahi Sikandar'. Despite this, the film has managed to entertain itself in pieces.
Artist – Tiger Shroff, Ananya Pandey, Tara Sutariya, Aditya Seal, Sameer Soni
Director – Punit Malhotra
Movie Type – Romance, Drama, Sport
Duration – 2 hours and 26 minutes
Story: The story of the film is the middle-class students like Rohan (Tiger Shroff) who get admission in sports quota in rich and grand college like St. Teresa from his ordinary and poor college, but his only motive for enrolling in that college That he could get together with his childhood love Mridula aka Mia (Tara Sutariya).
Student of the Year 2 Public Review
In fact, he wants to see Mridula completing the dream of winning the dancer's trophy and going abroad. After enrolling in the college, she collides with the college's hero Manav (Aditya Seal) and her perverted sister Shreya (Ananya Pandey).  This brother-sister are the children of the college trustee and are very rich.
To win a dance competition, Manav Snatch Rohan's girlfriend Mia, but also fired him from the college. Afterwards, the condition becomes such that Rohan stands against the team of St. Teresa and Manav while representing his college in the form of the underdog. This time the match is to get the lost glory of Kabaddi's 'Student of the Year' trophy and get your lost pride.
Student of the Year 2 Public Review: Director Punit Malhotra has kept the look and costume of college and characters very special like Part One, but they have not been able to execute the underdog emotions properly. The film does not have a distinct effect between rich and poor students. The film revolves around 3-4 characters and the other characters have completely neglected the director. The film's strong side is its dance and action. Editing would have been slightly tangled if it was good. The beginning of the second half is very slow. You already know about the climax. For the latest info, you can visit www.indiatimelines.com.
Tiger Shroff has done a great job in acting. According to his role, he has done action, emotions and dance well. Tara Sutariya's character has not been crafted properly, but Ananya Pandey has managed to record her presence. The chemistry of Alia, Varun and Siddhartha were superb in 'Student of the Year', but the aspect of romance here seems to be cold.