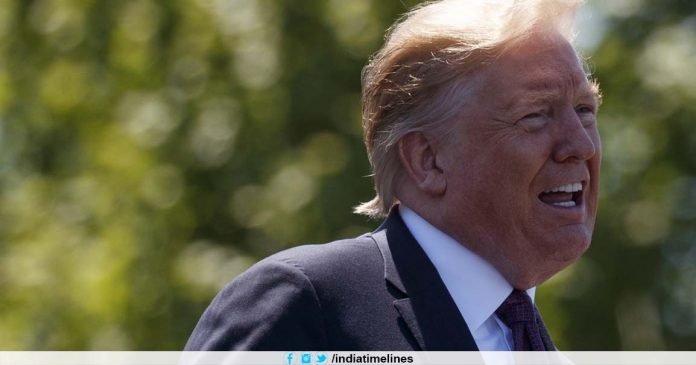 Trump's Iran moves trigger warnings, demands from Congress: The intrigue between Iran and the United States is now showing the form of war. America's preparations in the Middle East are also pointing towards this. However, with such acts of America, where many countries have agreed, some countries are unhappy with it. One of these is Spain, which has now refused to make its warships a part of the US Navy Strike Group. It has been decided after a meeting in Madrid. This information has also been given to the Pentagon. The Spanish decision is very special in many ways. Let us know that Spain has been a NATO member since 1982. In such a case, in spite of opposing the American division of the warships in the Middle East, Spain has shown it somewhere that President Donald Trump's decision is not correct.
Trump's Iran moves trigger warnings, demands from Congress
On 5 May, the US had announced to deploy USS Abraham Lincoln and its Combat Group in the Middle East against Iran in the Middle East. The fleet was also included in the fleet of Spain's Mendez Newenze.  But now after Spain's latest decision, it will be driven out of the fleet. Spain is not alone, which is misrepresenting President Trump's decision on Iran's issue, but Democratic MPs of America have also warned Trump against this decision. MPs have appealed to Trump to start the process of negotiation with Iran again.
Not only that House Speaker Nancy Pelosi has to say that without any Congress approval, but no military action should also be taken against Iran. Conversely, Republican MPs are engaged in telling the truth of Trump's decision.
Trump's Iran moves trigger warnings- The US has also started preparations against Iran. Under this, the US had increased the number of Patriot missiles in the Middle East last day. At the same time, he has also ordered the return of several employees from his embassy in Iraq. The US says that other employees, except some Emergency staff, will be returned immediately. Not only that, the US has asked both the countries to take appropriate steps to protect its citizens in Saudi Arabia and Iraq. The United States has blamed the head of Iran just for the sake of dipping the two ships of Saudi Arabia. At the same time, Iran has rejected the charge. But this incident has given the chance to make the environment more disturbing in the area. For more latest updates, you can visit www.indiatimelines.com.
Some of America's concern about Iran, Maj Gen Chris Ghika, Deputy Commander of the United States has also increased. They say that due to tensions from Iran, there may be attacks on Americans in Syria and Iraq. Although Britain has withdrawn this statement from Chris, the United States is engaged in developing its strategy while believing this.