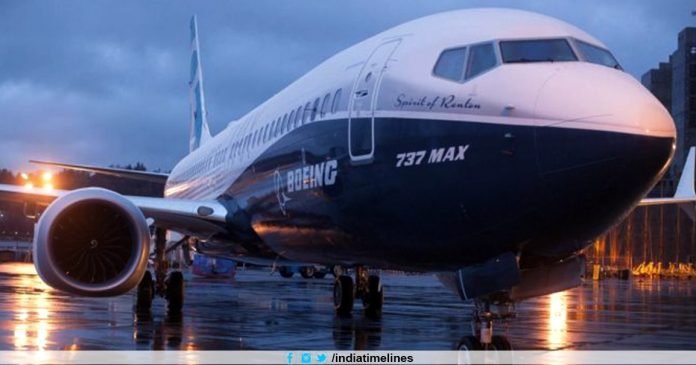 All Boeing 737 Max 8 aircraft to be grounded by 4 pm: On Sunday, 737 Max 8 aircraft operated by Ethiopian Airlines crashed near Addis Ababa, in which 157 people, including four Indians, died. The Civil Aviation Ministry has convened an emergency meeting of all airlines at 4 o'clock in the evening on grounding Boeing 737-MAX aircraft. This meeting is to discuss the situation where the Boeing 737-MAX aircraft are to fly back to India or to go to the maintenance facility for parking.
All Boeing 737 Max 8 aircraft to be grounded by 4 pm: DGCA Officials Says
All Boeing 737 Max 8 aircraft in India will be deployed by 4 pm on Wednesday, an official of the directorate general of Civila Aviation said, 157 People died, days after an Ethiopian Airlines plane crashed. A DGCA official said that the time frame has been fixed to cater to the conditions where the aircraft is for the convenience of maintenance in India or for parking.
India on Tuesday announced the grounding of all Boeing 737 Max 8 aircraft with the Ministry of Civila Aviation: "DGCA has decided to immediately launch Boeing 737-Max aircraft on the ground. These aircraft will be kept safe until appropriate modifications and security measures will be taken to ensure their safe operation".
As always, passenger safety is our top priority. The Ministry said that we continue to consult closely with regulators, airlines and aircraft manufacturers around the world. For the latest updates and trending news, you can visit www.indiatimelines.com.
Jet Airways has five fleets of its fleet and SpiceJet 12 aircraft. According to Jet Airways, all of its 737-800 Max aircraft are grounded because of the airline talks of a financial crisis.
"There are five B737 MAXs in the Jet Airways fleet but none of these aircraft is currently flying. Jet Airways spokesman said that the airline is in touch with the manufacturer and regulator in the context of this development, and is committed to implementing all the instructions or information that can be published. SpiceJet did not comment on this matter.