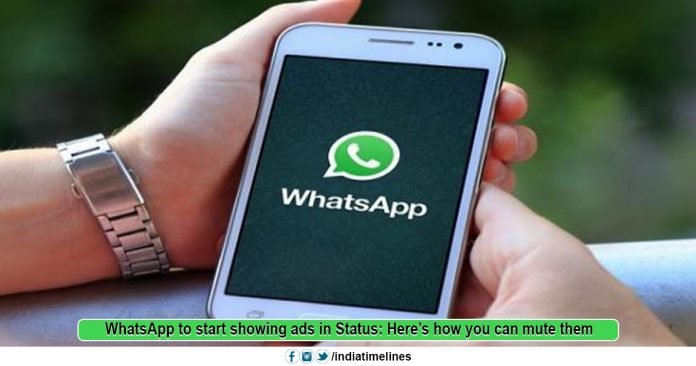 WhatsApp Status to Start Showing Ads, How you can Mute them:- WhatsApp would finally begin showing ads in a status to its users that was being speculated for quite a while. Facebook has been working on ways to monetize WhatsApp for several months and this prompted to the exit of Brian Acton, co-founder of WhatsApp from Facebook. It shows efforts of Facebook towards WhatsApp for monetisation. On Wednesday, WhatsApp Vice President Chris Daniels stated that the company is going to place ads in its "status" facility.
"We are putting ads in the 'position.' It will also have the opportunity to reach out to people on the WhatsApp for the company's primary monetization mode," said by Daniels on Wednesday.
WhatsApp Status to Start Showing Ads, Learn How can you Mute Them
It is worth pointing to that despite everything we still do not have any words when Advertisement beginning popping in Status. This feature can be seen as a great opportunity to monetize WhatsApp's, and it can seem interesting to watch how Instagram shows Ads for its users in Status.
However, Daniel has not given a timeline for this development which has started news for some time. WhatsApp has more than 1.5 billion global users globally, including more than 250 million in India.
Media reports earlier this month were that Facebook's owned messaging app is allowing ads to display in the "status" section of the app. WhatsApp released the status feature last year and has been a hit among users.
"Status" feature enables users to share videos, Ad animated GIFs, photos which vanish after 24 hours. Many previous reports have indicated that advertisements will be operated by the original advertising system of Facebook and its purpose is to help users understand and participate in business by using the WhatsApp Messaging app.
How to mute ad in WhatsApp status
Once WhatsApp Status begins indicating ads, users can go to settings and mute particular brands, in which featuring ads are included.
You can also mute the advertisement from the status tab.