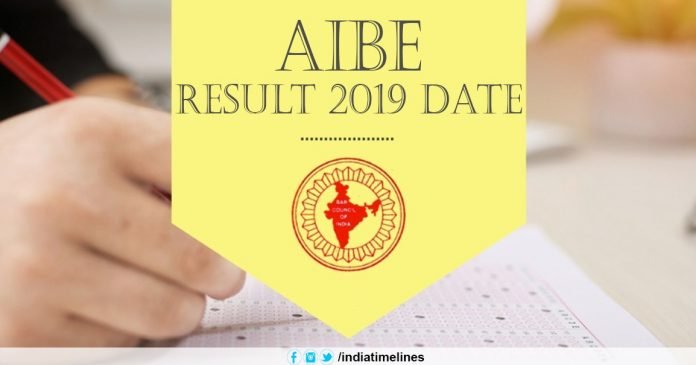 Download AIBE Result 2019: The announcement of AIBE Result 2019 XIII was to be made after 5 PM on February 25 but for this reason, the result was not announced on Monday. Although the applicants were eagerly waiting for this result. This result was to be released at the All India Bar Examination's official website www.allindiabarexamination.com   The result was expected on Tuesday as the result was not released on Monday.
Download AIBE Result 2019, Will Not Be Released Result today, Learn What's New Date
The AIBE Result 2019 XIII (13) results will not be released on Tuesday. Rather this result will not be released this week. According to the notification issued on the official website, this result will now be released in the first week of March. AIBE Result will be issued only after council approval. All India Bar Examination has not published any detailed notification for the delay in the result. The application process for AIBE Result XIII 2019 was released on September 26, 2018. While December 13 was the last date for online registration. The last date for payment was December 14, 2018. On December 19, the AIBE Exam 2018 Admit Card was issued and on December 23 the examination was organized. For more updates, you can visit www.indiatimelines.com.
AIBE Result 2019 Date: Will Not Be Released Result today, The All India Bar Examination (AIBE) is organized by the Bar Council of India. AIBE is organized to assess basic level skills while setting minimum standards for admission to the practice of law and to examine the ability of the new attorney to practice the profession of law in India. Finally, after passing the AIBE 13 All India Bar examination in 2019, the candidates will receive "Certificate of practice" by the Bar Council of India. Apart from this, AIBE mandatory examination passed by members of the Legal Education Committee and Bar Council of India in duly constituted meetings in April 2010. The 13th AIEEE will be organized in 40 cities of India and in 11 languages.