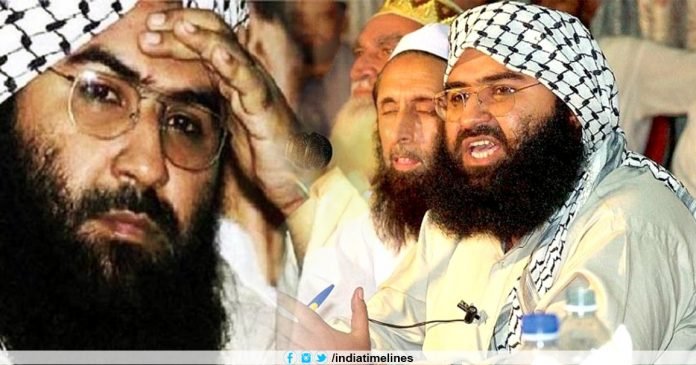 Masood Azhar quashes death rumours, Islamabad: A few hours after Pakistan took action under the National Action Plan (NAP)of the terrorist organization Jaish-e-Mohammed, Strong warning to the terrorist group Kingpin Masood Azhar ordered the ruling establishment of the country to stop the atrocities against mosques and true Muslims.
Masood Azhar quashes death rumours: "Fear God"
Audio Clip Masood  Azhar uploaded to JeM chat Platforms in 11:41 minutes talk about the Pulwama Attack and Liberals in India, Pakistan. Build with personal stories and narratives,  Azhar started his speech with the story of his fake death, which was broadcast in the media. Saying that he is alive and doing good, he invites his followers to start a jihad against India to oppress the Kashmiris.
In the next part of the speech, they talk about the Liberals like Malala and say that Pakistan Should not allow them to take possession of the Country as being Islamic Country. Azhar said, "These moderates cannot tolerate the Islamization of Pakistan under Zia-ul-Haq, so imagine what will happen if people like us get up against them." Haq insisted on Shariah in the country and was directly responsible for converting Pakistan into a global center of political Islam.
Giving slogans for pressure on Pakistan to pressure India from all corners and to pressure Pakistan, Azhar says that political leadership in the country has failed to understand India's move. For the latest news, you can visit www.indiatimelines.com.
While taking a dig at Pakistan's Foreign Minister Shah Mahmood Qureshi, Azhar says that he was talking under pressure and still is failing. Qureshi had earlier admitted that Azhar was in Pakistan, but he said that "he is really unhealthy and is not in a position to leave his house."
Qureshi had admitted last week that Masood Azhar, chief of Jaish-e-Mohammed, is mastermind after many terrorist attacks in India, in Pakistan.
Qureshi further said that Azhar is really unhealthy and is not in a position to leave his house. Qureshi had said that in order to arrest Azhar, Pakistani officials would have to first submit "acceptable" evidence in Pakistani courts. Immediately after his statement, the reports started circling that Azhar was dead.