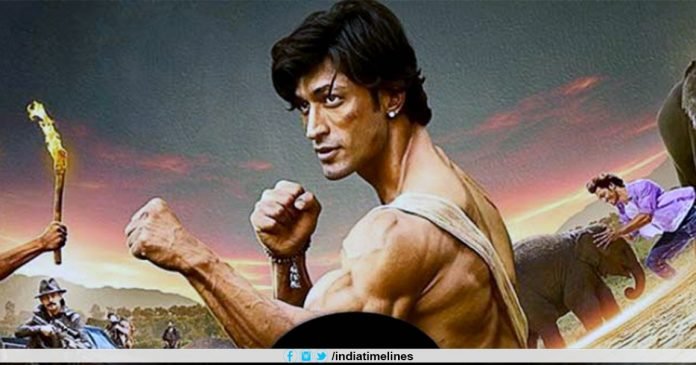 Junglee Movie Review: Vidyut Jammwal starrer suggests the name of the Wild, it is as it is. The film follows the life of a veterinary doctor, Raj (Vidyut Jammwal), who returns to his father's elephant reserve and feels that he is being hunted by predators for his Tusk. Using his love for his ancient martial arts and animals, he becomes the savior of elephants.
Junglee Movie Review: Vidyut Jammwal's Great bond with elephants
Chuck Russell has many good moments in the direction from beginning to end, especially in the second part. The first part of the film takes time to establish the story, but it is a good thing because you learn about all the characters, their mobility with each other and those who inspire them. It helps because when things go south, you feel for those elephants and characters.
Chuck Russell, famous for his Helmings like Hollywood  The Mask, Eraser and The Scorpion King, is fine here. One wonder why he was not directing more films late. The way he has done many emotional and action scenes, he tells you his limit as a filmmaker. To make sure that, without spoiling anything for that interval moment, will leave a lump in your throat.
Check Junglee Movie Review, Also, the way elephants have been used in the film is commendable. Manufacturers should be appreciated for the fact that they did not opt for CGI elephants and for the most part, real animals were used. for the latest updates, you can visit www.indiatimelines.com.
Talking about the performance, Vidyut Jammwal has called it a secret. he is nice. Whether it is his action scene or acting, he is the life of the film. Debutants Pooja Sawant and Asha Bhat are confident in their first major roles. Both have acted well and are natural. Atul Kulkarni is as bad as the predator of the predators, as he gets, and his character is interesting. Other actors like Akshay Oberoi, Makrand Deshpande, Thalivasal Vijay have provided support.
The music of the film is sweet, the background score is good. And the cinematography is beautiful. However, pacing should have been better in the first half. Overall, Junglee will keep you entertained and entertained with your good story, directing Chuck Russell, Action of Vidyut Jammwal and bonded with elephants.