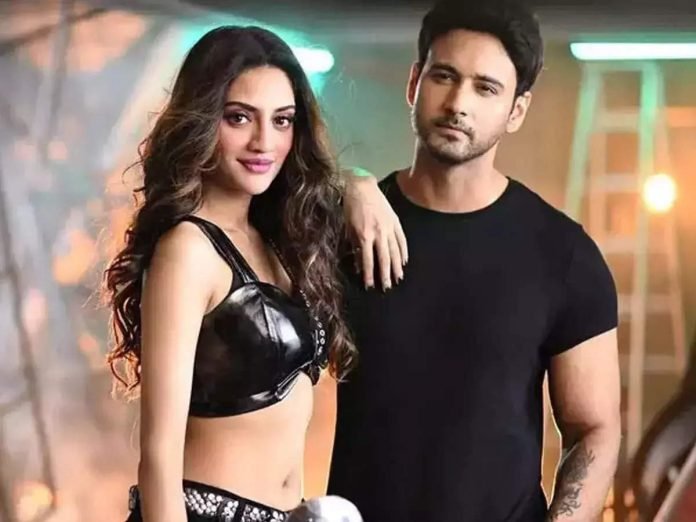 Yash Dasgupta is the father of Nusrat Jahan's child? Birth registration details revealed- Ever since actress and TMC MP Nusrat Jahan became a mother, she is being asked the same question as to who is the father of her child. Wherever she goes, the same question is tainted, while Nusrat has refused to reveal the name of the child many times. Nusrat Jahan has said that she wants to remain a single mother. Meanwhile, information related to the birth registration of Nusrat Jahan's child has come to the fore, in which the father's name has been revealed.
In the details revealed, Debashish Dasgupta is written in front of the name of the father of Nusrat Jahan's child. At the same time, the full name of the child is written as Ishaan J Dasgupta. According to a report in 'Aaj Tak', the name of the father of Nusrat's child has been written as Debashish Dasgupta in the document filed with the Kolkata Municipal Corporation. Debashish is the official name of Yash Dasgupta.
Let us tell you that till now only speculations were being made that Yash Dasgupta could be the father of Nusrat Jahan's child. These speculations got more strength when Nikhil Jain had said that the child is not his as Nusrat was living separately from him since the year 2020.
Nusrat Jahan has been in discussion for a long time regarding the news of the affair with actor Yash Dasgupta. Even before delivery, Yash Dasgupta had taken Nusrat to the hospital and after delivery brought Baby and Nusrat Jahan back home and took full care of them. Nusrat Jahan and Yash Dasgupta were recently also spotted on a dinner date. In the past, when Nusrat was asked when she would show a glimpse of her child, she said that this matter should be asked from the child's father as he does not want anyone to see him.