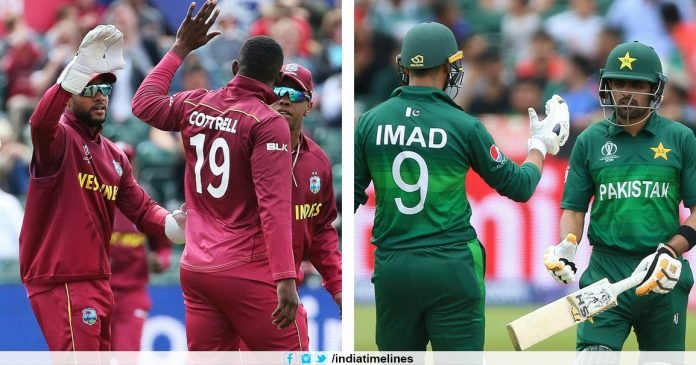 World Cup 2019 WI vs Pak-  The Second Battle of the World Cup will see cricket fans today ie 31st May. The second match of the 12th World Cup in England and Wales will be played at the Trent Bridge Stadium in Nottingham between Pakistan and the West Indies. Both teams have made special preparations for this. In the warm-up match, against West Indies, the West Indies scored 421 runs at an average. In such a scenario, West Indies batsmen is also strong. Let's know the players of the West Indies who have the power to demolish the Pakistan team in today's match.
World Cup 2019 WI vs Pak Live Updates
Chris Gayle
Known for batting fast-paced batting, Chris Gayle is known for his long long sixes. The batsmen around the world are afraid of this batsman There are many records in the name of this senior player. So far 289 innings of 289 one-day matches has been battered by batting fast and mounting 10151 runs. Chris Gayle has scored 25 centuries and 51 fifties. In today's match against Pakistan, this batsman can bang big bang with his bat.
Shai Hope
This West Indies player is running in a formidable form from the last several matches. Even in the warm-up match, the player batted with a brilliant batting batting in 101 balls, with 101 against Australia. Considering the recent performance, the player has batted steamy at an average of 67.31 since 2018. So far this 50-over batsman has scored 2247 runs in 54 ODIs. Along with this, the Shai has hit six centuries and 10 fifties. Shai Hope can also open with Chris Gayle in this match. For the latest updates, and more details, you can visit www.indiatimelines.com.
Andre Russell
Andre Russell, famous for making more runs in fewer balls, is included in the list of the most dreaded players in this World Cup. This player creates a fear in the bowlers with aggressive batsmen. In this IPL, Russell has forced the ballers to demand water from their bats. Usually, the batsman who has batted on the seventh batsman has scored 998 runs in 44 innings of 52 one-day matches. Apart from this, there is no break in this player in bowling. Russell has so far taken 65 wickets. This player is also included in the list of the world's best all-rounders.