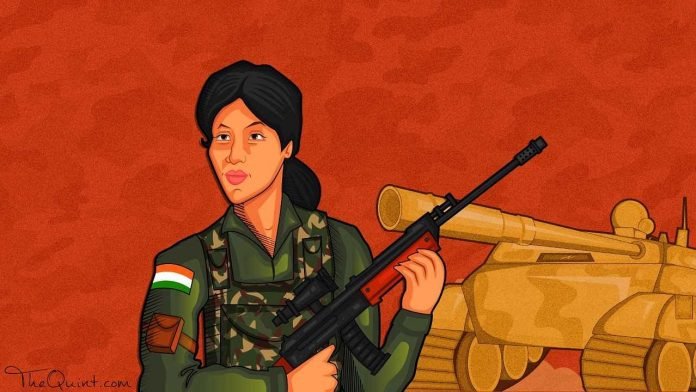 Women got one more freedom: Will be able to give NDA exam – Supreme Court reprimands the army- Recently, after giving the decision to include women in the Permanent Service Commission, now the Supreme Court has given another big relief. The Supreme Court has now allowed women to appear in the NDA ie National Defense Academy examination as well. This order will come into effect from the NDA exam to be held on September 5 this year. During the hearing of the case, the army said that it is a policy decision not to include women in the NDA exam. On this, the top court reprimanded and said that if this policy is a decision, then it is full of discrimination. However, the order of appearing in the examination on September 5 will be subject to the final decision of the Supreme Court.
Earlier, during the hearing of the case, the central government had said on Tuesday that not giving a chance to women in the NDA examination is not a case of violation of their fundamental rights. Not only this, the central government had said that male employees coming through NDA do not get any special advantage in their career compared to them. Short service commission has been the only way for women to enter the army. Let us tell you that in the past, the top court had asked the army to take women in the permanent commission as well. Not only this, the court had termed the rules of the army as wrong and said that they are absurd and arbitrary.
In fact, an application was filed on behalf of lawyer Kush Kalra demanding inclusion of women in NDA and Indian Naval Academy. The Supreme Court has given this decision only after hearing that petition. At present, women are not recruited in both these academies. The Supreme Court had sought a response from the Central Government on this application. On this, the government said that this application is not in the general public interest, but only about a policy decision. On this, the hearing started once again on Wednesday, in which Justices Sanjay Kishan Kaul and Hrishikesh Roy have given this decision in favor of women.