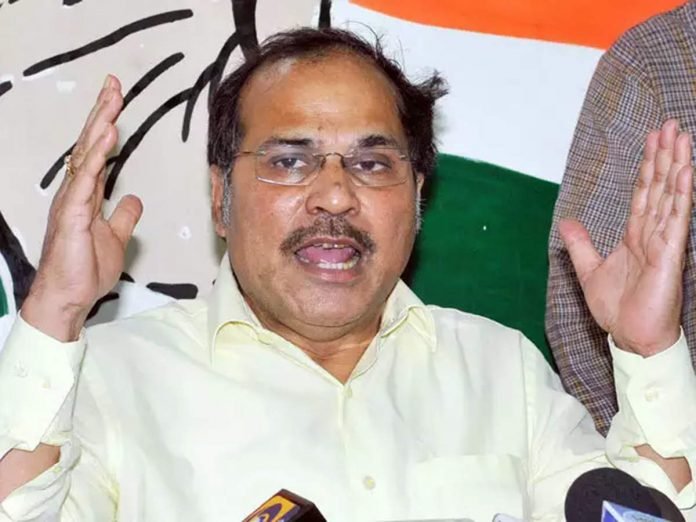 Will the 50 percent reservation limit be abolished? Ranjan Chowdhury raised the demand- Supporting the amendment bill related to OBCs, Congress on Tuesday also demanded the removal of the 50 percent limit of reservation. Congress said that the central government should consider removing the 50 percent limit of reservation so that the Maratha community in Maharashtra and people in many other states can get its benefit. Initiating the discussion on the 'Constitution (127th Amendment) Bill, 2021', the leader of the party in the House, Adhir Ranjan Chowdhury also alleged that due to the mistake of the central government, this bill had to be brought and that it was the election of Uttar Pradesh and some states. Keeping this in mind also brought it.
Raising the Pegasus espionage case, he said the deadlock would not have happened had the government agreed to discuss it, though Lok Sabha Speaker Om Birla asked him to speak on the subject. "We are participating in the discussion on this bill as it is a Constitutional Amendment Bill which requires the support of the two-thirds majority," Chowdhury said. We are a responsible party, so we are running into it. The Congress leader referred to the work done for OBCs, SCs and STs during his party's governments in the past.
He said that you (minister) have every right to speak about the works of Prime Minister Narendra Modi. But we want to ask why this constitutional amendment came to the fore? Chaudhary said that the 102nd Constitution Amendment Bill was brought in 2018. But with the constitutional status given to the Backward Classes Commission, the right to determine the OBC list of states was taken away. We raised this issue at that point in time, you can see the record.
The Congress leader alleged that at the time of the 102nd Amendment, the government "manipulated and ignored the warnings of the opposition". Targeting the government, he said, "If you have a majority then no one cares. You don't care about anyone. You want to bow down to the muscle power of the majority. But you had to bow before the voice of the people. Chaudhary alleged that there is an election in Uttar Pradesh, Uttarakhand, so you are bringing this so that people can be made happy.