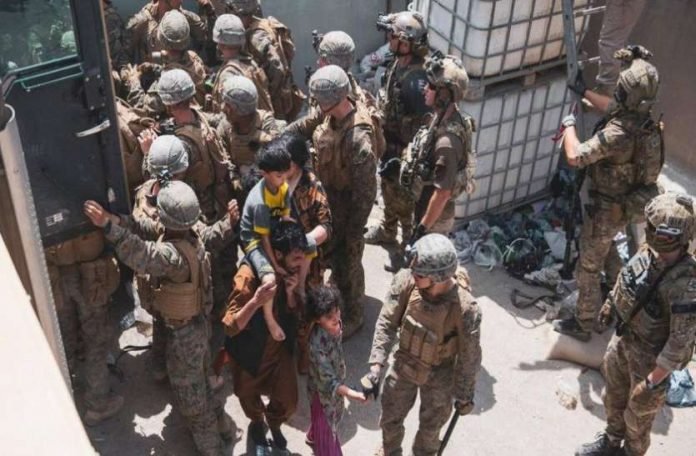 Why does the ISIS-K who attacked the Kabul airport consider the Taliban its enemy?- Defense and terrorism analysts warned the Joe Biden administration about America's exit from Afghanistan. It was said that after the departure of America, terrorists associated with Islamic State will try to make Afghanistan worse. The attack in Kabul on 26 August proved this to be true. So far 103 people have died in this blast and about 200 people are injured. Responsibility for this suicide attack has been claimed by ISIS-Khorasan (ISIS-K), the Afghanistan and Pakistan branch of Islamic State.
After this attack, experts are telling that the tussle of the hardline Taliban with terrorist organizations like Al Qaeda and ISIS-K may increase further. There is a generational and theoretical division between these groups. Islamic State has become extremely popular among terrorists in recent years because it has been successful in building a few days of extremist fiefdoms in Iraq and Syria.
Will ISIS-K weaken the Taliban?
Since the US withdrawal from Afghanistan, ISIS-K may focus on weakening its local enemy, the Taliban. Speaking to The Washington Post, Assistant Professor Amira Jadoon at the US Military Academy says that the main goal of ISIS-K right now is to remain politically relevant in Afghanistan. Their job is to thwart attempts to stabilize the country and undermine the credibility of the Taliban.
Reports suggest that the US and several countries in Europe had warned of strikes near Kabul Airport and asked people to stay away from the airport. Even after having this intelligence, ISIS-K has been successful in attacking Kabul airport.
Was Taliban the target of the Kabul attack?
The Washington Post reports that US security officials were concerned about the growing spread of ISIS-K in Afghanistan even before the Taliban took control of Kabul. A Defense Department report dated August 17 suggests that ISIS-K took advantage of increased political instability and violence from April to June. An American official has said about this attack that both American soldiers and the Taliban were the targets of this attack. Let us inform that in this attack, along with the common people, American soldiers and many Taliban fighters have also been killed.
The United Nations estimates that there is a core group of 1500-2000 ISIS-K fighters in the Konar and Nanhar provinces of Afghanistan. The people associated with this group are spread all over Afghanistan.
How will the Taliban fight on two fronts?
Regarding the Kabul attack, experts believe that this attack has proved the Taliban to be weak. More such attacks will only weaken the Taliban. ISIS-K knows very well that the Taliban is not in a position to fight a war on two fronts. ISIS-K is trying to eliminate any talks between the Taliban and the US in order to increase its influence.
Reports suggest that the Taliban is trying to persuade ISIS-K fighters to rejoin their group. This is going to be difficult for the Taliban. In such a situation, in the coming times, Taliban and ISIS-K may be involved in a long war.
Let us tell you that in the months of January and February of 2021, 47 attacks were taken. In 2017 this group took responsibility for 100 attacks and in 2018 84 attacks. In such a situation, it is clear that ISIS-K is expanding its network in Afghanistan. Now after the departure of America, ISIS-K will continue to challenge the Taliban by attacking in Afghanistan.