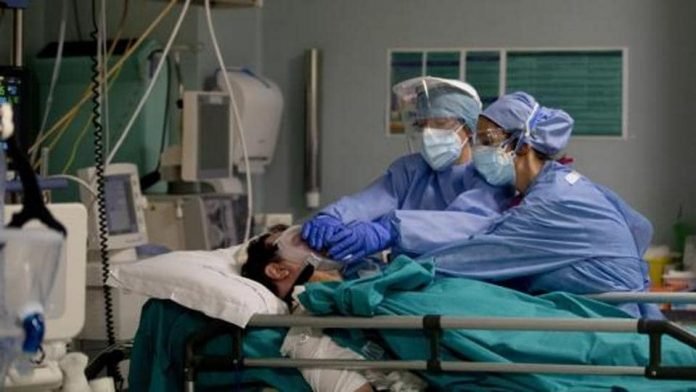 The first case of its kind has been reported to have multiple holes in the entire intestine of a Kovid-19 patient due to white fungus at Delhi's Sir Gangaram Hospital.
Dr. Anil Arora, chairman of the Institute of Gastroentrology and Pancreaticobiliary Sciences at the hospital, said that as far as we know, white fungus (Candida) in corona virus infection causes food pipe, small intestine, large intestine. The case of having multiple holes has never surfaced.
He said that the 49-year-old woman was admitted to Sir Gangaram Hospital on May 13 due to complaints of severe abdominal pain, vomiting and constipation. Her breast was removed in December last year due to breast cancer and she underwent chemotherapy four weeks ago. Dr. Arora said that after doing a CT scan of the stomach of the patient, it was found that there is water and air in the stomach which is caused by a hole in the intestine.
The next day the patient underwent surgery. Holes were also found in the lower part of the food pipe. Due to gangrene in one part of the small intestine, that part was removed.
Antibody levels of Kovid-19 were found to be significantly higher in women. After receiving the complaint of fungus in the woman, she was given antifungal medicines and now her condition is better.
Dr. Arora said that there have been cases of fungal infections (black fungus) after Kovid-19, but the case of gangrene in the intestine and hole in the food pipe due to white fungus has never been reported before.
He said that due to the woman suffering from cancer, her chemotherapy and after the coronavirus infection, the immunity of the woman had become very weak.
According to Dr. Anil Arora, a biopsy of the fragments extracted from the intestine showed that there is white fungus in the intestines. These fungi had caused dangerous abscess lesions inside the intestines, which had pierced from the food pipe to the small intestine and the large intestine. The patient's Kovid-19 antibody level was also high. On examining the blood, white fungus was found inside the body. After this, the patient was started on antifungal treatment, due to which his condition has improved significantly.