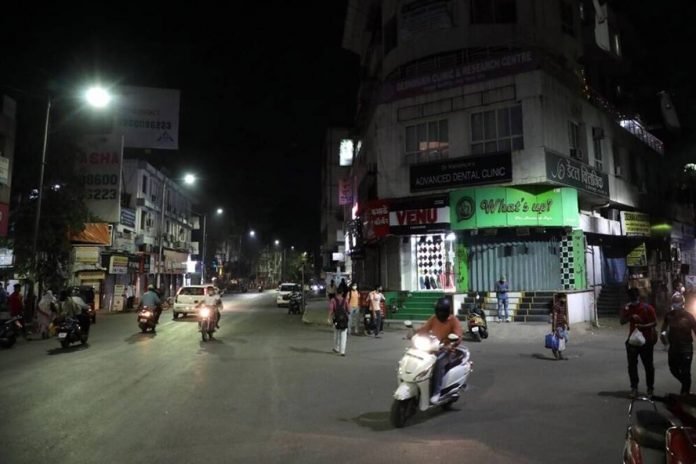 Weekend curfew between Corona havoc in Rajasthan from today- Seeing the havoc of the coronavirus, now restrictions are slowly returning to every corner of the country. There is a curfew in Rajasthan also from today. The Rajasthan government has announced a curfew in the state today from 6 pm to 5 pm on Monday, in view of the rising infection of the coronavirus in the state. During this period, there will be no relaxation of any activities except mandatory services.
Chief Minister Ashok Gehlot said through the tweet, "In view of the increasing infection of Corona, curfew will remain in the state from 6 pm on Friday to 5 am on Monday. Appeal to all of you to cooperate with the government during the curfew and follow the Covid Appropriate behaviour. ' "Fruit-vegetable, milk, LPG and banking services have also been included in the concession category services already underway during the curfew," he said.
The Chief Minister said, "Earlier there were more cases of corona in 17 districts of the state but in the last few days the infection has spread rapidly in all the districts. Now there are 6,658 new cases of corona and 33 deaths in the state. Therefore today a strict decision has been taken for the weekend curfew. Gehlot further said, "If drastic steps are not taken in time, then the situation can become a formidable situation like other states. It is an appeal to the common man to show solidarity and cooperate with each other like the former. The Rajasthan government is ready to deal with every situation.
According to official sources, in the by-elections of the three assembly constituencies Sahada (Bhilwara), Sujangarh (Churu) and Rajsamand, which will be held on April 17 in the state, the voting and the entire process will be exempted from the curfew. Earlier on Thursday, 6658 new cases of coronavirus infection were reported in Rajasthan, raising the total number of infected people in the state so far to 3,87,950.
At the same time, 33 more people died due to this deadly infection in the state, leading to the death toll of 3041. This is the largest number of deaths due to this deadly virus infection in the state in 24 hours and newly infected people. Officials said that as of 6658 new cases on Thursday, the total number of infected people in the state has increased to 3,87,950 so far, of which 49,276 patients are under treatment. He said that among the infected people exposed in the state in the last 24 hours, 848 in Jaipur, 847 in Jodhpur, 711 in Udaipur, 638 in Kota, 361 in Alwar, 332 in Bhilwara, 258 in Ajmer, 239 in Dungarpur, 194 new in Bikaner. Got infected.