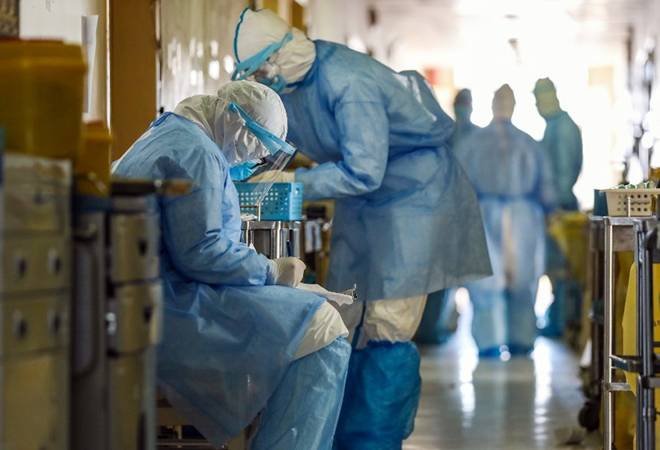 Warning to junior doctors in MP: Commissioner said – 10 to 30 lakh rupees will have to be paid- Junior doctors have not returned to work even after completion of 24 hours by the Madhya Pradesh High Court. After this, now the government has come in the mood to take action against Juda. Medical Education Commissioner Nishant Varwade said that the junior doctor leaving the seat of the medical college will have to pay 10 to 30 lakh rupees according to the bond. The government has also issued orders in this regard to the dean of the medical college.
It is worth noting that a day ago, 468 junior doctors were sacked by Jabalpur Medical University. After this a new warning has now been given.
Medical education commissioner Nishant Varwade said, "Madhya Pradesh Medical Education Admission Rules-2018 and amendments on June 19, 2019" by the government for admission to the students selected from NEET in UG and PG on the basis of merit in medical and dental colleges. If the candidate leaves the seat after the prescribed time limit as per clause-15 (1) (b) of the above rule, the conditions of bond will be applicable to him.
Commissioner Varavade said, according to this, Rs 10 lakh (admission year 2018 and 2019) and Rs 30 lakh (admission year 2020) will have to be given to the autonomous body. On leaving the seat of Private Medical and Private Dental College, full educational fee will be paid in the course conducted in the respective college.
Juda V / s Government: Government said – blackmailing with patients is not good, Juda said – will go to the Supreme Court
Varavade said that the above rules are effective on all the students admitted from the year 2018. The commissioner said that instructions have been given to all the deans. In this regard, the Divisional Commissioner will take action at his level. Constantly taking steps for the facilities of doctors. Now action is being taken as per the order of the court. We are already taking action to increase staffing in hospitals.
468 PG students of 5 medical colleges dismissed: Order issued as soon as the strike of junior doctors was declared illegal by the High Court; About 2500 students resign in protest
Medical Education Minister Vishwas Sarang has also tweeted, appealing to the junior doctors to talk and return to work.