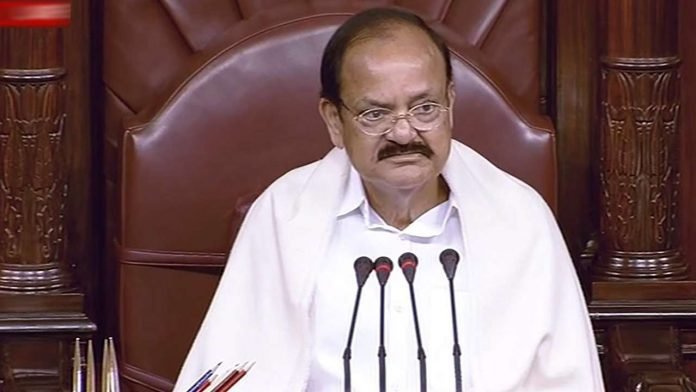 Venkaiah Naidu's appeal will end the uproar in Rajya Sabha? Opposition ready to discuss seven bills- The government and various opposition parties on Tuesday agreed to a statutory resolution and seven bills to be taken up in the Rajya Sabha amid the 11th day of deadlock in Parliament over the Pegasus spyware issue. Sources said the meeting, which was held to outline the business to be done in the Upper House of Parliament, decided to give 17 hours to the discussion on these bills.
Sources said the meeting was chaired by Rajya Sabha Chairman M Venkaiah Naidu, who again appealed to all parties to enable the House to function normally. Later, in the meeting, the Center reiterated its willingness to discuss the issue of farmers, inflation and the economic situation in the country. Naidu urged other parties to take it forward, but the opposition insisted on discussing the Pegasus spying controversy and the threat to national security.
It was also agreed to take up the notices given by Communist Party of India (CPI) members Binoy Viswam and MV Shreyams Kumar to repeal the recently issued Information Technology Rules, sources said.
However, the opposition is insisting on a discussion on the Pegasus issue before starting any work. "There will be no business in the House until the issue of espionage is discussed," an opposition member said.