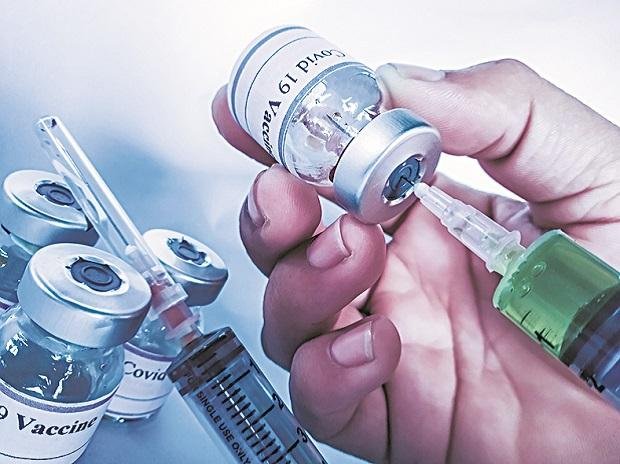 Vaccine proved effective, infection is very low after both doses- Vaccination is proving to be a big weapon in the war with Corona. According to the central government, of the 1.74 crore people who have taken both vaccine doses so far, only 5,500 people have been found infected. At the same time, only 21000 people taking only the first dose of the vaccine have been infected. Around 13 crore doses of both vaccines (Covaxin and Covishield) have been applied in the country, which is the fastest in the world.
ICMR Director General Balram Bhargava said that 1.1 crore doses of covaxine have been given in the country so far. Of these, 93 lakh people were given the first dose, in which 4,208 people (0.04 percent) were found infected. That is, only four per 10,000 population. 17,37,178 people have taken the second dose of this vaccine and 695 of them (0.04 percent) have been infected.
On the other hand, 11.6 crore doses of Kovishield have been given so far. More than 10 million people were given the first dose, of which 17,145 were infected. That is, only two out of every 10,000 people. About 1,57,32,754 people have taken the second dose of this vaccine. 5,014 (0.03 percent) of them were infected. That is, only three per 10,000.
Fastest vaccination in India, 13 crore doses of vaccines given in 95 days
Covaxin: also fully effective on double mutant variants
The Indian Council of Medical Research (ICMR) said that the Kovid vaccine 'Kovaxin' manufactured in the country neutralizes many variants of the corona virus. It is also effective against twice mutated (double mutant) variants. The ICMR quoted its study as saying that the vaccine is also effective on the Brazilian variant, the UK variant and the South African variant. He said that this type of virus has been found in some states of India as well as in many other countries.
Covaxin: 1.1 million doses
Covishield: 11.6 million doses
Age group infection cases
69.18% above 30
20-30, 19.35%
10 -20,8.50%
2.97% less than 10
Conditions are critical
Transition rate over 146 percent in 146 districts
Transition rate in 274 districts between 05-15 percent
85% recovery rate, death rate 1.17%
Many other vaccines are also far ahead in clinical trials
The central government said that efforts are on to increase production of Kovid vaccines and make them available in the shortest possible time. Renu Swaroop, secretary of the Department of Biotechnology, said that the DNA vaccine of Zydus Cadilla, the protein subunit of Biologie E, the mRNA of Genova and the single-dose vaccine of Bharat Biotech are at a very early stage in clinical trials. He said that Rs 400 crore assistance is being provided to these vaccine candidates. The government has approved to vaccinate all people above 18 years of age from May 1.
Vaccines reduce the risk of infection. Cases of death and prevent serious infections.