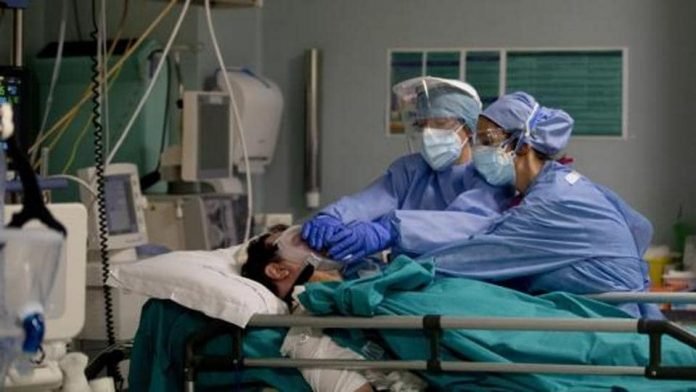 All citizens of the age group of 18 to 44 years began to apply the Corona vaccine across the country from Saturday. However, due to shortage, only 84,599 people were vaccinated. This data has been provided by the Ministry of Health. On the first day of registration, 1.32 crore people had registered themselves. When vaccination started, not even a lakh people were vaccinated on the first day. Many states did not even start the vaccination program citing vaccine stock.
One and a half million doses of Russian vaccine arrived
The first batch of the Russian vaccine Sputnik V arrived in India on Saturday. An aircraft carrying it landed in Hyderabad. It was approved by the Government of India in view of the sudden lack of vaccine in the country. The Russian Direct Investment Fund (RDIF) company is overseeing the production and promotion of the vaccine.
RDIF CEO Kirill Dmitriev has said that currently 50 million doses will be made every month in India. After some time the company will increase production further. An agreement has been signed with 5 major vaccine manufacturers in India to produce 85 crore (850 million) doses in a year.
Center said – states have more than one crore doses
At the same time, the central government has said contrary to these statements that more than 1 crore doses are available in all the states and they will get 20 lakh doses more in the next three days. The Center also informed that the government will continue to provide vaccines for people above 45 years of age.
West Bengal, Delhi, Odisha, Punjab, Telangana and Andhra Pradesh, including 5 BJP-ruled states Madhya Pradesh, Goa, Gujarat, Arunachal Pradesh and Karnataka, 11 other states have refused to start the vaccination program on time.
Vaccination in Maharashtra from 1st
In Maharashtra, 18+ vaccines have been introduced since May 1. Chief Minister Uddhav Thackeray said on Friday that with low stock, we are starting vaccination by the due date. I appeal to the people not to rush the centers too much. Vaccination will be conducted as soon as vaccines are received from vaccine companies.
Socio-economic reservation for vaccination in Chhattisgarh
The government of Chhattisgarh has also decided to start vaccination at limited centers in the state from May 1 to 18+ after the first refusal. The state government has also made a big announcement for vaccination. The state government has decided to implement socio-economic reservation for vaccination. That is, among the very poor people with Antyodaya Ration Card first, the age group of 18 to 45 years will be vaccinated. After that, people below the BPL card holding poverty line will be vaccinated. People with normal (APL) cards will be vaccinated later.
Do not queue outside the vaccine center, vaccines are not available yet: Kejriwal
Delhi Chief Minister Arvind Kejriwal on Friday appealed to people between the ages of 18 to 44 not to queue outside the vaccine center from May 1. He said that Delhi has not yet received vaccines. In the next one or two days, about 3 lakh Kovshield vaccines will be available and vaccination campaign will start for people above 18 years of age. The Delhi government has ordered 67 lakh doses of each in KoviShield and Kovacsin in 3 months. If companies supply sufficient quantities of vaccines, then everyone will be vaccinated within the next three months.