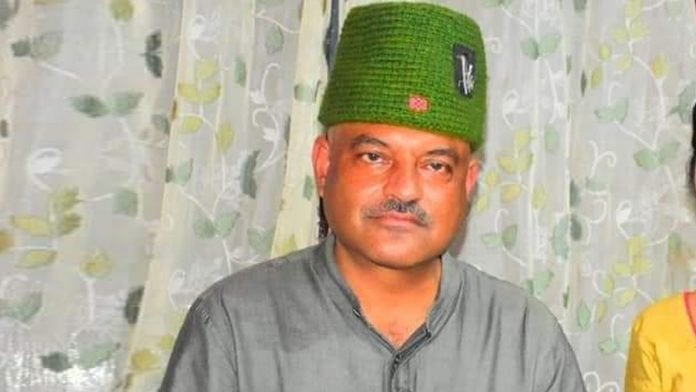 Uttarakhand: Colonel Kothiyal will be AAP's chief ministerial candidate- CM Kejriwal-  Assembly elections are going to be held in Uttarakhand next year. For this, along with the ruling BJP, Congress and other parties have already started preparations. In view of the elections, the tour of the leaders has also started. At the same time, the blame game is also going on. Meanwhile, there is news that the Aam Aadmi Party (AAP) may announce the chief ministerial candidate on Tuesday in view of the assembly elections to be held in Uttarakhand next year. AAP can go to the elections by making Colonel Ajay Kothiyal the candidate for the post of Chief Minister. Delhi Chief Minister and AAP chief Arvind Kejriwal can announce the name of Colonel Kothiyal for the post of CM candidate.
Last month also it was reported that retired Colonel Ajay Kothiyal could prove to be AAP's trump card in the state. Such indications were given by senior AAP leader and Deputy Chief Minister of Delhi Manish Sisodia when he visited Uttarakhand in connection with the elections. Although no official announcement was made about this then, it was understood that AAP is in the mood to forward Kothiyal's name as the state's chief ministerial candidate.
Joined Aam Aadmi Party on April 20
At present, Gangotri and Haldwani, two assembly seats are vacant in the state, where there has been excitement about the by-elections. A few weeks ago, AAP had officially announced Kothiyal's name as the candidate for the Gangotri bypoll. Kothiyal, a retired colonel from the Indian Army and former principal of the Nehru Institute of Mountaineering in Uttarkashi, had joined the Aam Aadmi Party on April 20 this year.
Manish Sisodia gave hints
Manish Sisodia, Deputy Chief Minister in Delhi Government, said in a press conference in Uttarakhand that I want to ask the people of the state whether a personality like Colonel Ajay Kothiyal should be the Chief Minister of Uttarakhand? Not only this, Sisodia had also said that if the Aam Aadmi Party comes to power in Uttarakhand, then according to the Delhi model, work will be done in the field of education in the state, where Uttarakhand is still backward.