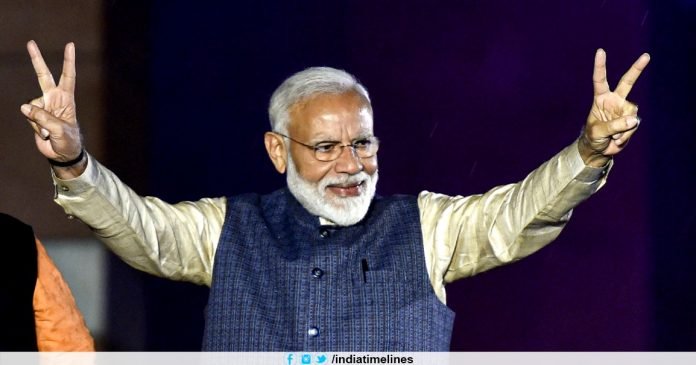 Uddhav Thackeray's second meeting with PM Modi in Delhi after becoming CM, what will happen?- Maharashtra Chief Minister Uddhav Thackeray has reached PM residence to meet Prime Minister Narendra Modi. The meeting has started and during this, there is talk of discussion on issues like Maratha reservation, damage caused by Toute storm. This meeting of PM Modi and Shiv Sena chief Uddhav Thackeray is very important. This is the second meeting between PM Modi and Uddhav Thackeray in Delhi after becoming the Chief Minister. According to the information received from the sources, there will also be a one-to-one meeting between PM Modi and the Chief Minister for some time. It is being told that the personal meeting of these two leaders will be about 10 minutes.
met last year
This meeting of Uddhav Thackeray with PM Modi may be about the issues of the state, but its political meaning will be extracted. This meeting is very important after the way the leaders of the opposition parties united in the last days and attacked the Prime Minister. In February last year, Chief Minister Uddhav Thackeray met Prime Minister Modi in Delhi. During this, son Aditya Thackeray was also present with him. After this meeting, the Chief Minister had said that no one needs to be afraid of CAA and no one will be thrown out of the country through NPR.
PM Modi has praised
On the one hand, while the central government is being attacked by the opposition parties regarding Corona, on the other hand, Chief Minister Uddhav Thackeray had thanked PM Modi for the guidance and help he was getting from the Center. At the same time, Prime Minister Modi also praised Maharashtra in Corona management. Prime Minister Modi spoke to Uddhav recently and praised the efforts being made by the state in the second wave of Corona.
Discussion on Maratha Reservation
During this meeting with the Prime Minister, Deputy CM Ajit Pawar, Maratha Reservation Sub Committee President Ashok Chavan will also be present with CM Uddhav Thackeray. More discussion on the Maratha reservation is likely to take place during this meeting. At the same time, before this meeting, Chief Minister Uddhav Thackeray also met NCP Chief Sharad Pawar. This was the second meeting in the last 15 days.
The Chief Minister's Office had sought time to discuss with the Prime Minister regarding Maratha reservation and other problems of the state. Uddhav Thackeray: Compensation of GST pending with the central government to overcome the economic crisis of the state, increasing the quota of vaccines to the state, compensation for the damage caused by cyclonic storm Taute and the possibility of a third wave of the corona, due to the possibility of a third wave of health facilities in the state. We will also talk about the issue of central assistance for development.