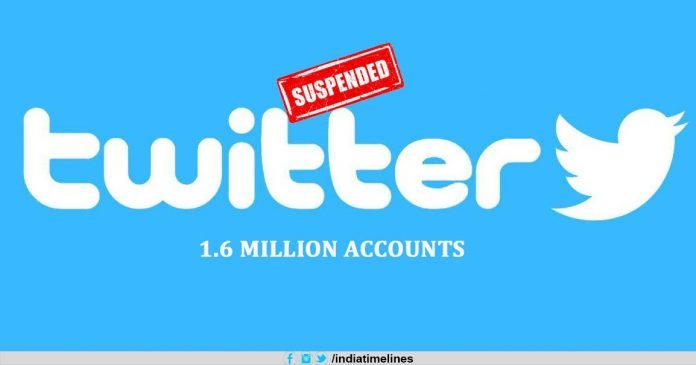 Twitter Blue Tick Vice President Venkaiah Naidu RSS Chief Mohan Bhagwat: Twitter on Saturday reinstated the accounts of Vice President M Venkaiah Naidu and Rashtriya Swayamsevak Sangh (RSS) chief Mohan Bhagwat after removing the blue tick from it. Apart from Bhagwat, blue ticks were also removed from the Twitter accounts of RSS's Suresh Soni, Arun Kumar, Suresh Joshi and Krishna Kumar.
In the controversy that erupted after the removal of the blue tick symbol of Vice President M Venkaiah Naidu and RSS chief Mohan Bhagwat, Twitter has said that if the account is incomplete or remains inactive for six months, the blue badge is automatically removed as per the rules.
The blue badge on the personal account of Vice President M Venkaiah Naidu was removed by Twitter on Saturday morning and later reinstated. The personal account of Rashtriya Swayamsevak Sangh chief Mohan Bhagwat also did not have a blue badge and it was later reinstated. The same happened with many other prominent figures of the Sangh such as Suresh Joshi and Arun Kumar.
Twitter said that the microblogging platform automatically removes blue badges under its verification policy if an account becomes inactive or incomplete. Twitter said inactivity is associated with the login. To keep the account active, a person needs to log in at least once in six months.
Under the rules, people with accounts must ensure that their profile is complete and includes either a verified e-mail or phone number and a profile photo and name. However, Twitter does not disclose account details or numbers under the rules. The 'Blue Badge' indicates the authenticity of the account.
Actually, a blue tick appears after the account name of people whose account is verified on Twitter. This blue tick is proof that this account is verified. This makes it easy to differentiate between a fake account and a real account. Now the question arises that under what circumstances can Twitter remove the blue tick from a verified account? Let's find out-
Why and how does Twitter remove blue ticks?
If your account is not active for a long time, then the company can remove the blue tick. The company will not give you notice before removing the blue tick. This is clearly written in Twitter's policy. The last tweet was on 23 July 2020 from the personal handle of the Vice President, after that no tweet has been made from this account.