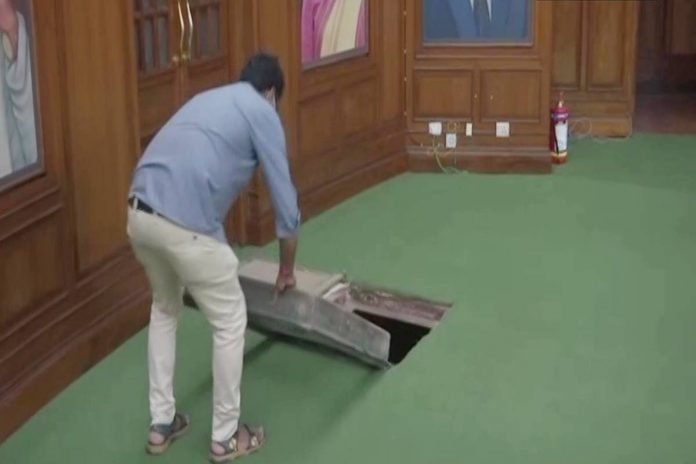 Tunnel found in Delhi Assembly- part of it connected to Red Fort: feared to be used by British – A mysterious tunnel has been discovered in Delhi, one end of which seems to be connecting Vidhanasa with the Red Fort. On Thursday, Delhi Assembly Speaker Ram Niwas Goel, while talking to news agency ANI, said that the tunnel is connecting the assembly with the Red Fort. This tunnel seems to have been used by the British administration to transfer freedom fighters so as not to face public opposition.
He told that a part of this tunnel has been found but it is not being dug further as due to projects like metro and sewer, all the routes of the tunnel would have been lost. He said that history is not a clear indication but based on the way it is structured, it is being speculated that it may have been used by the British. Goel said that the building in which the proceedings of the Legislative Assembly take place now was used as the Central Legislative Assembly in 1912.
He told that in 1926 the Delhi Assembly building was also used as a court. At that time freedom fighters were kept imprisoned in the Red Fort. In such a situation, it is feared that it was brought here from the Red Fort through this tunnel. At that time, the hanging house was built on the backside of the main building of the Delhi Legislative Assembly. Here the revolutionaries were hanged.
How the tunnel was found: Ram Niwas Goyal, the Speaker of the Delhi Assembly, told that in 1993, when I became an MLA, I had heard from the staff there that the British court used to run in the building itself. Had heard about this from some other places as well, then asked the staff to search for it, after which the tunnel was found in the Assembly House.
Banega Freedom Fighters Temple: The Speaker of the Delhi Assembly told that I inspected that room for 75 years of independence. He said that now we want to establish it as a temple of freedom fighters. He said the hanging room is expected to be opened for tourists by the next Independence Day.