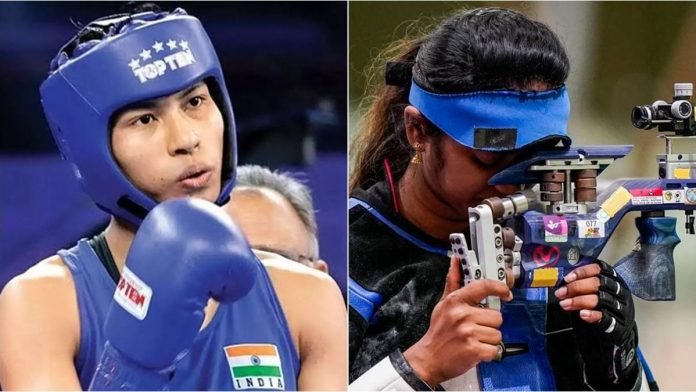 Tokyo Olympics Live Updates: Indian boxer Lovlina one win away from medal- NRAI chief hints at change after a disappointing performance in Tokyo: The National Rifle Association of India (NRAI) has promised a complete change of coaching members after the dismal performance of top players in the Olympic shooting once again. Like the Rio Olympics (2016), the performance of Indian shooters in Tokyo has been disappointing so far. India's record 15 shooters had cut tickets for these games, but the Indian team is now in the headlines for the wrong reasons, in which reports of factionalism are also coming to the fore. Meanwhile, NRAI chief Raninder Singh promised major changes in the coaching and support staff.
Questions are also being raised as to why the shooters are failing to replicate their stellar performances from the ISSF World Cup in the Olympics. The NRAI has tasked former India shooter and coach Raunak Pandit to coach him after medal hopeful Manu Bhaker had a tussle with junior national coach Jaspal Rana. Singh said that he had tried to sort things out between them. All is not over for the Indian shooting team as there are few shooters still to compete.
Sharath, after giving a tough challenge to Ma Long, said, I showed my best Played his best match during At the age of 39, Sharath showed that he is still at the top of his game by performing brilliantly against the defending world and Olympic champions. Sharath's performance in the round of 32 matches against the Chinese legend has convinced him that he will also be able to compete in the Paris Olympics, which are "just" three years away.
World number 32 Sharath said, "I played the best game and it was my best Olympic Games, just because of the way I played. If there is anything I would like to change here, it is a draw. If someone else (besides Ma Long) was in this position, I would have had a real chance of making the quarterfinals." Sharath himself is also surprised that he is accurate. And the flamboyant forehand and backhand were successful in applying the winner. "I almost beat him with the kind of pressure I was able to put on him," he said.