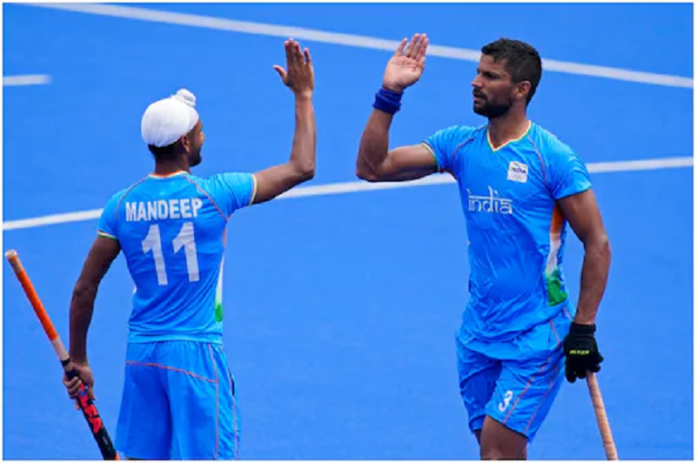 Tokyo Olympics Hockey: Indian hockey team's spectacular comeback – after beating Spain 3-0: The Indian men's hockey team has retained its medal hopes in the Tokyo Olympics. The team defeated Spain 3-0 in their third match. Rupinder Pal Singh scored two goals. The team had suffered a massive 1-7 defeat to Australia in the previous match. But the team recovered from the defeat and registered a resounding victory. The team had defeated New Zealand 3-2 in the first match. The team will take on the gold medalist Argentina team in the fourth match on July 29.
The Indian team started well in the match. At the end of the first quarter, the team increased the pressure on Spain. Simranjit Singh scored in the 14th minute to give the team a 1-0 lead. Then in the 15th minute, Rupinder Pal Singh scored the score 2-0. Both the teams could not score in the second quarter. By halftime, the Indian team was ahead 2-0.
A goal was also scored in the fourth quarter
India and Spain could not score in the third quarter of the match. Spain got a penalty corner in the last minute, but they could not convert it into a goal. In the first 5 minutes of the fourth quarter, both the teams showed an aggressive game but did not succeed in scoring. Rupinder Pal Singh scored his second goal on a penalty corner in the 51st minute to give India an unassailable 3-0 lead. The Indian team got 4 penalty corners and the team scored one goal. Spain, on the other hand, got 7 corners and the team could not score a single goal. India's goalkeeper PR Sreejesh made many excellent defences. The Indian team has reached the second position in the group with two wins.
Medal not received after 1980
The Indian hockey team has not been able to win a medal in the Olympics since 1980. This time a medal is being expected from the team. Talking about Olympic history, India has won 11 medals in hockey. It includes 8 gold medals. One silver and two bronze medals have also been received. Talking about Tokyo Olympics, we have got only one medal so far. Female weightlifter Mirabai Chanu has won the silver medal.