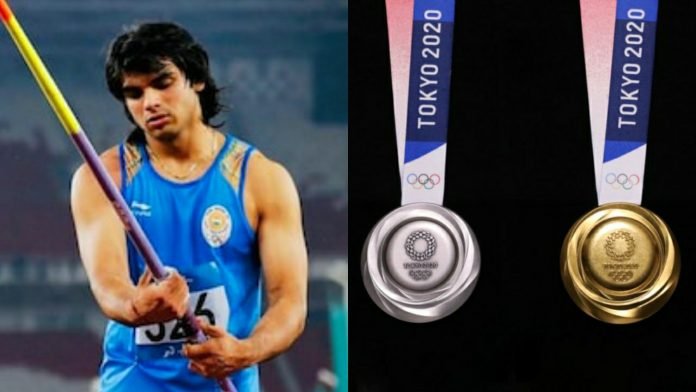 Tokyo Olympics 2020: Neeraj Chopra wins gold medal: many celebs congratulated: 23-year-old Neeraj Chopra has created history by winning the gold medal in javelin throw. This is India's first gold and seventh medal overall in Tokyo Olympics 2020. As soon as Neeraj won the gold medal, there has been a flood of comments on social media. Celebs are also expressing their happiness through social media on Neeraj winning gold. Let's know who wrote what?
Akshay Kumar: Akshay wrote on Twitter, many congratulations to Neeraj Chopra for creating history by winning the gold medal. You are responsible for the tears of joy for billions of people. Well done.
Goldie Behl: Film producer Goldie Behl shared Neeraj's picture and wrote, It was a privilege to see Neeraj Chopra winning the gold medal in Javelin Throw. India's first medal in athletics. What a matter of pride.
Chetan Bhagat: Chetan Bhagat wrote, Thank you and many congratulations Neeraj Chopra, you have made the entire country proud.
Chitrangada Singh: Neeraj Chopra brought the gold medal. Memorable day for India in the history of athletics. Champion, you held our heads high with pride.
Randeep Hooda: Randeep Hooda wrote in Haryanvi, Khain Rakhya cm, got the best color medal.
Anil Kapoor: While sharing the video of Neeraj throwing his spear, Anil Kapoor wrote, Many congratulations Neeraj Chopra.
Namrata Shirodkar: And for the first time in 100 years, Neeraj Chopra won the gold medal in javelin throw. One of the best days in Indian sports history. Today a star is born.
Lata Mangeshkar: Hello. The whole of India is proud of Neeraj Chopra, who has created a new history. I congratulate the pride of the country, Neeraj.