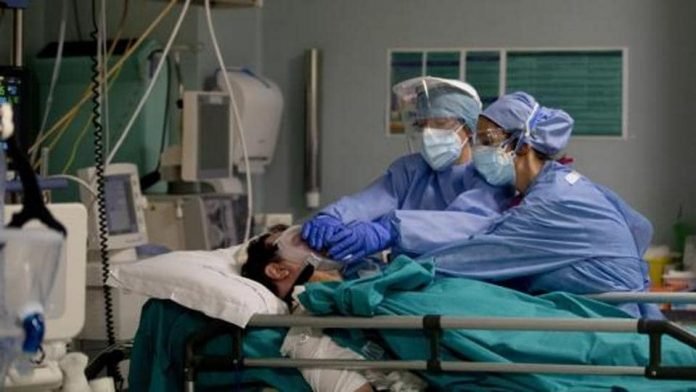 Third wave of corona will not be more dangerous than second: ICMR study claims- Now that the second wave of Corona has come under control, the fear of the third wave has started haunting. Some health experts say that the third wave will not come, while some believe that the third wave will come which will be more dangerous than the second wave. Meanwhile, the Indian Council of Medical Research (ICMR) claims that even if the third wave comes, it will not be more dangerous than the second.
Dr. Samiran Panda, Head of the Department of Epidemiology and Communicable Diseases, ICMR, says that not every new mutation or variant virus has the potential to cause chaos. At present, more discussion is taking place about the identification of the new variant, while our focus should be on how fast it can spread or what serious consequences can it give. Due to this, ICMR and Imperial College of London have worked together on a model keeping in view the possibility of a third wave in India.
In this model, four conditions were put forward and it was seen whether there would be a third wave. If it comes, will it be more dangerous than the second wave or not? The first condition in the model was related to antibodies produced by natural infection and antibodies produced after vaccination. At the same time, the second situation was regarding the new variant, which also escapes the antibodies produced after natural and vaccination. What can the third fast-spreading variant do? The fourth situation is the removal of restrictions imposed by the governments in the states. The model was studied focusing on these four conditions.
This is how you can control
This study shows that in no case will the third wave be more dangerous or severe than the second wave. It was also seen that if 40 percent of the people were vaccinated within three months of the second wave, then the peak of the third wave could be further reduced. This suggests that even if a new fast-spreading variant does arrive, it will not necessarily bring a more dangerous wave than the previous wave or will peak higher than the previous wave.
Dr. Samiran Panda says that the third wave will be lighter than the second wave, but it does not mean that people do not follow the Kovid protocol. It is very important to stop the way people are being careless at this time. Let us tell you that recently many health experts had also said that since a large population has been infected with a corona in the second wave and a large number of people have got the vaccine, so the third wave will not be as dangerous as the second. However, the possibility of a third wave coming remains constant.