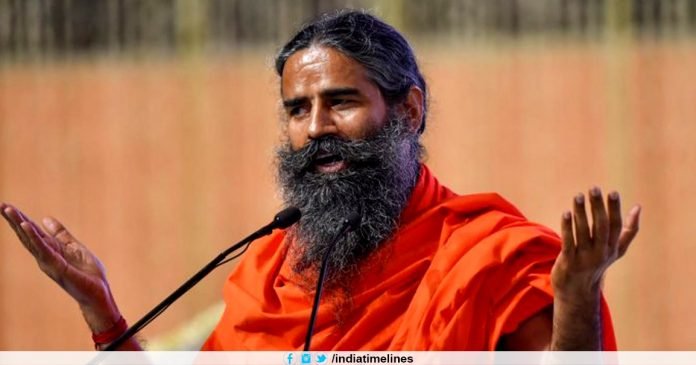 Third Child Should not be Allowed to Vote – Yoga Guru Ramdev has advised the government to make laws to deal with the problem of increasing population. He suggests that the child should not have the right to vote if he has a third child. Raising concern over the growing population of the country, Ramdev said that the government should make tough laws about this. They also demanded to take steps to prevent cow slaughter across the country.
In a program at Haridwar, Ramdev said, 'Our population should not exceed 150 crores in any condition. We are not prepared for more population than this. This can only be possible if it is banned by making a law. The third child should not have the right to vote, such people should also be banned from contesting elections and they should not get any government facility.
Third Child Should not be Allowed to Vote: Ramdev Says
Ramdev said that India needs to work on population control. He said, 'There should be a rule for the third child that he can not contest either, nor should he get other government facilities. Such people should not get the right to vote. Ramdev said in Haridwar on Sunday that in the next 50 years the population of the country should not be more than 150 crores. We can not afford more than that.
They also demanded the ban on cow slaughter all over the country. Said that this is the only way to prevent conflicts between cow smugglers and gyroscopes. Ramdev said that in any case, India's population should not exceed 150 crores. India is not ready for it. However, it is believed that there might be a strong reaction to this statement. For the latest updates, you can visit www.indiatimelines.com.
Yoga Advice to the Opposition, Third Child Should not be Allowed to Vote
Baba congratulated Modi on the huge victory in the elections. Said, the public's expectations from the Modi Government have increased. They have to work more responsibly. Told the opposition that he was shocked. They come in Patanjali Yogpeeth and get health benefits by doing yoga and pranayama. Ganga also invited to take bath in Haridwar.
Expectations from Yoga Guru Ramdev's government
A nation is a law in the country
Apply and stream
370 should end
Section 35-A of the Constitution that discriminates in civil rights should also be abolished
Work for a critical effort to construct Ram temple
Government should not delay the construction of the temple anymore