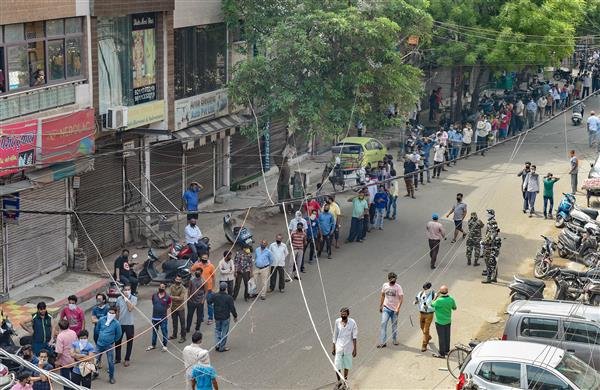 Theft of liquor duty in Delhi and selling counterfeit goods will be impossible: Know how- The Delhi government is taking steps to regulate the retail sales of liquor, check tax evasion and counterfeit liquor, such as special labels, testing teams and state-of-the-art laboratories. New Excise Policy 2021 was approved in June. It has been put on the website of the Excise Department on Monday.
As per the policy, the department has introduced excise labels with high-security features to check tax evasion and check black marketing in the supply chain. It is known as Securities Printing and Currency Manufacturing Corporation of India Ltd. (SPMCIL) has prepared. It will be implemented in a time-bound manner.
new excise policy
It said, "The new label has a high level of security. With this it cannot be cloned and labeled fake. Hence, this will check tax evasion. Further, the existing system of bar-coding through Excise Supply Chain Information Management System (ESCIMS) will continue till the new barcode is implemented. Special inspection teams will be set up so that the conditions attached to the license are not violated.
wine quality
The objective is to maintain the quality standard expected in any shop to be set up in Delhi. Under the new policy, officers of the level of Deputy Commissioner will be appointed for wholesale operations.
The policy also states that teams will be formed to systematically collect samples from warehouses, retailers, hotels, clubs and restaurants of all brands. The team's report will be posted on the website.
if found fake liquor
According to this, any license holder or retail shopkeeper is found to have spurious liquor, his license will be canceled and criminal action will be taken as per the relevant law. As per the policy document, such seller will be permanently blacklisted and he will be banned from running shop in Delhi. Along with this, the Excise Department will also give this information to other states.
modern lab
It said the supply of spurious liquor is a serious problem and a major threat to public health. To curb this, the Delhi government will set up a state-of-the-art laboratory. This laboratory will work to detect spurious liquor. The Delhi government will also decide the safety standards and activities in collaboration with the industry.