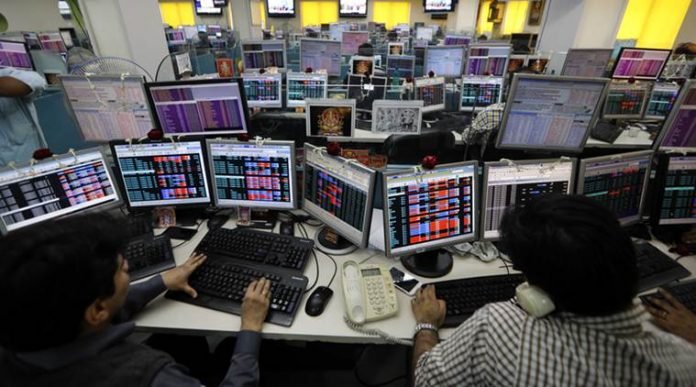 The market swings with great global cues- know from the analyst how it's going to be tomorrow- The market witnessed a bullish wave today due to excellent global cues. Nifty climbed 275 points to close at 17,822. The Sensex also closed at 59,885 with a gain of 958 points. Along with this, a gain of about 830 points was recorded in Nifty Bank. In today's session, except FMCG, all sector indices saw a rise.
Today Sensex, Nifty closed at new highs. There was good buying in banking stocks. There was also great buying in midcap and small cap. In today's trade, except FMCG, all sector indices were bullish. The realty index closed at an 11-year high. IT index closed at record high.
Today there was buying in Hotel and Liquor shares. Nifty climbed 276 points to close at 17822. At the same time, the Sensex climbed 958 points to close at 59,885. Nifty Bank climbed 827 points to close at 37,771 and Midcap climbed 447 points to 30380.
40 out of 50 Nifty stocks rose. At the same time, 27 out of 30 Sensex stocks saw gains. All the 12 stocks of Nifty Bank were up. At the same time, the rupee today strengthened by 23 paise against the dollar and closed at 73.64 against 73.87.
Ashish Biswas of CapitalVia Global says that with the Nifty being able to stay above 17500, there was a positive movement in the market today. Market research indicates that above 17,850, the market is likely to retest the 18000 level soon. Momentum indicators like RSI and MACD are positive. At the same time, there is an improvement in market breadth as well. There are signs of further upside in the market.
technical view
Nifty has formed a bullish candle on the daily scale. This higher hygge and higher lows have been made on a daily scale. Chandan Tapdia of Motilal Oswal Financial says that Nifty will now have to stay above 17,777 to know towards 18,000. At the same time, on the downside, it is visible at 17,600 -17,500.
Rohit Singre of LKP Securities says that the index gave a negative break out today and ended with a gain of 1.5 per cent at 17,823 levels. It has formed a bullish candle on the daily chart. If Nifty stays at its current level, then it can soon see the level of 18000.
The immediate support for Nifty has now slipped to the zone of 17,770-17,700. Any dip found around this support zone will be a good buying opportunity. Keep a stop loss below 17,700 for this buy. If Nifty manages to stay at these levels, then we can see the level of 17,900-18,000 in it.