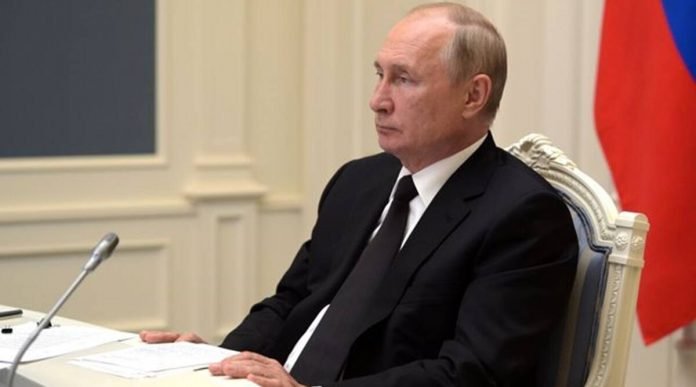 The issue of Afghanistan was raised in the BRICS summit- Putin said – a new crisis- The issue of Afghanistan crisis also came up in the 13th BRICS summit. Russian President Vladimir Putin has said that a new crisis has arisen after the withdrawal of American and NATO troops from Afghanistan. He stressed that Afghanistan should not become a threat to neighboring countries. In fact, the Taliban has captured the whole of Afghanistan. Many global terrorists are included in his interim government.
'How the Afghan crisis will affect the region and the world is not yet clear'
"The withdrawal of US forces and its allies from Afghanistan has created a new crisis and it is not yet clear how this will affect global and regional security," the Russian president said. The good thing is that our countries have paid special attention to this issue.
'Afghanistan should not be a threat to neighbors'
Putin insisted that Afghanistan should not become a threat to neighboring countries. "Afghanistan should not become a threat to its neighboring countries through the source of terrorism and drug smuggling," he said.
PM Modi presided over the BRICS summit
Earlier, while presiding over the 13th summit of BRICS, Prime Minister Narendra Modi said that the organization has accepted a Counter-Terrorism Action Plan.
Heads of State of India, Brazil, Russia, China, and South Africa attended
Brazilian President Jair Bolsonaro, Russian President Vladimir Putin, Chinese President Xi Jinping, and South African President Cyril Ramaphosa were also present at the BRICS summit held through video conferencing.
Prime Minister Modi is chairing the BRICS summit for the second time. Earlier in the year 2016, he had presided over the Goa Summit. This year India is chairing the BRICS at a time when the 15th foundation year of BRICS is being celebrated.
PM Modi said that BRICS has made many achievements in the last one and a half decades and it is today an influential voice for the emerging economies of the world.