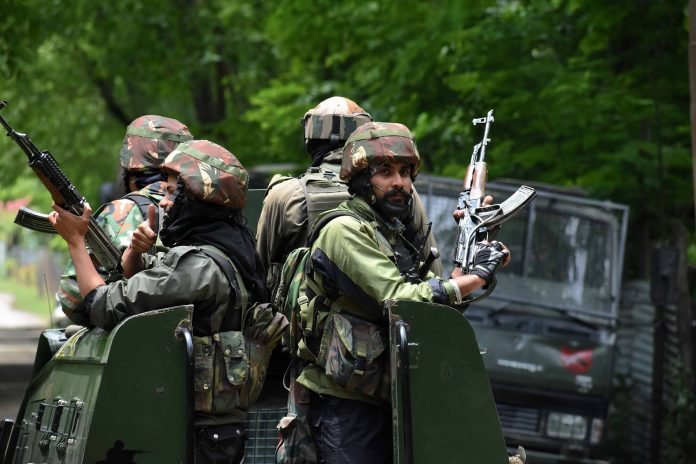 Terrorists trying to attack from the sky, drones seen again on the border in Kashmir- In Jammu and Kashmir, terrorists have made drones their new weapon to spread terror. This is the reason why terrorists across the border are trying to attack India through drones. After the drone blasts at Jammu airport, drone activities are being seen continuously in Kashmir. On Friday, once again drones have been seen in Arnia Sector (Arnia Sector) on the International Border. However, in view of the dangers of the drone, the already alert BSF jawans also fired on the drone, after which the drone ran back towards Pakistan.
According to news agency ANI, drone activity has been observed along the international border in Arnia sector. Already alert BSF personnel fired a few rounds at the drone. BSF says that at around 4:25 am today, when a small hexacopter (a kind of drone) of Pakistan was trying to cross the International Border in Arnia sector, the BSF personnel fired on the drone, this firing So he came back immediately. It is believed that this was for monitoring the area.
In fact, after the attack on the Air Force station in Jammu, the way drones have been seen at many places, it has also given a clear indication to the security agencies that terrorists may have many such drones. Because, the ownership of the drones seen is still not confirmed. It is clear that there are terrorists behind them too. There have been incidents of smuggling of narcotics by drones, arms delivery to terrorists from across the border and now attacks in Kashmir. These three are new types of incidents.
Here, in Jammu and Kashmir, the acquisition of technology and the ability to operate by terrorists is being seen as a new threat. It is feared that the terrorists can pose a major threat to the security system despite the use of technology in small numbers. However, the armies are also preparing their strategy to deal with this threat.
According to defense sources, it has become clear that in the drone attack in Kashmir, the terrorists have been provided with the help of providing drones and training in its operation. Availability of drones is not easy. But even if the terrorists somehow acquire the drone, then training is necessary for its operation. Especially when an explosive is to be dropped on a target through it. At what time the drone is to be flown, how to blast the explosive and how to protect it from the eyes of the radar, this task can be done by a trained terrorist. It is clear that the terrorists are getting their training along with technology.