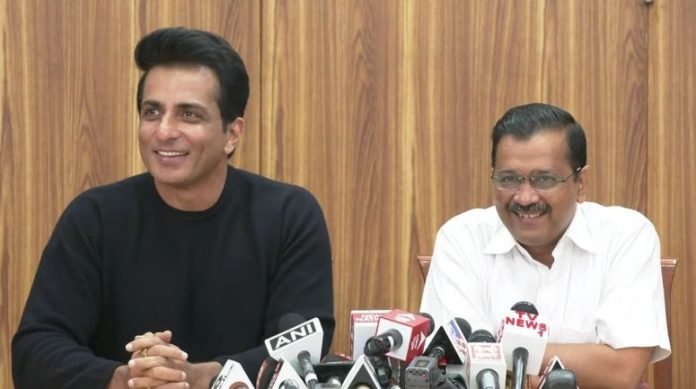 Tax Survey on Sonu Sood: Why is the Income Tax Department behind Sonu Sood?: Ever since the Corona era has started, people are discussing a lot about Bollywood actor Sonu Sood. Sonu Sood has also been helping during the Corona period, from oxygen to providing beds in hospitals. Meanwhile, now the Income Tax Department has started tightening the noose on Sonu Sood. Now the Mumbai Income Tax Department is doing a survey regarding their properties. It is reported that the Income Tax Department has conducted a survey at about 6 places regarding their companies. Let us know what is the whole matter.
Accused of tax evasion!
The news is that Sonu Sood has been accused of tax evasion. It is alleged that he evaded tax in a deal, which also involved a Lucknow-based real estate company. The Income Tax Department is also conducting a survey in this company. According to the news agency PTI, a land deal has been done between this Lucknow-based real estate company and Sonu Sood's firm, which is being surveyed by the Income Tax Department.
Wires seem to be connected with politics like this!
Income tax survey on Sonu Sood is also being linked to politics. Actually, recently Bollywood actor Sonu Sood met Aam Aadmi Party founder and Delhi Chief Minister Arvind Kejriwal. Since then there were speculations that he might enter politics. The way he has helped people a lot during the Corona period, there were also speculations that he might enter politics. However, Sonu Sood has categorically rejected the speculations of the people that he is going to join the Aam Aadmi Party. Income tax survey has started on Sonu Sood just a few days after his meeting with Kejriwal.
Now BJP-AAP face to face on Sonu Sood!
Even though Sonu Sood has made it clear that he is not joining the Aam Aadmi Party, but Arvind Kejriwal has spoken of supporting Sonu Sood amid the Income Tax survey. Coming out in support of Sood, Kejriwal said in a tweet, 'There are lakhs of difficulties on the path of truth, but truth always wins. There are millions of difficulties on the way to truth, but truth always wins. With Sonu ji, there are prayers of millions of families of India, who got Sonu ji's support in difficult times.
In August itself, Arvind Kejriwal made Sonu Sood the brand ambassador of his government's mentorship program for school children at a program. On the other hand, Bharatiya Janata Party spokesperson Asif Bhamla has said that the Income Tax survey on Sonu Sood has nothing to do with his meeting with Kejriwal. He said that it is only a search based on a tip and not a raid. Aam Aadmi Party spokesperson Atishi has said that the central government is giving the name of survey to a raid and is also giving a clear message that no person will be allowed to do good work for the citizens.
Sonu Sood had helped a lot of people during the Corona period. From providing oxygen cylinders to getting beds in hospitals and trying to meet the needs of medicines, he has done many things. He has also got jobs for some people. Due to all this, people are praising Sonu Sood a lot, but at the same time he is also facing the displeasure of many people.