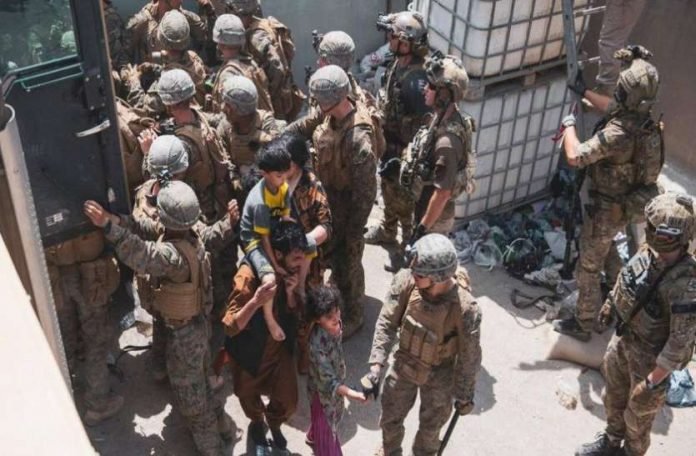 Taliban will build a new Afghanistan on China's money- this is the dragon's desire for help- After capturing Afghanistan, the Taliban is now preparing to form a new government. Meanwhile, the friendship between the Taliban and China has started to come to the fore. The Taliban has described China as a 'great neighbor' and is dreaming of running the country with the financial help of Dragon. Taliban spokesman Zabihullah Mujahid has said that his group is mainly dependent on financial aid from China.
China's eye on Afghanistan's mineral wealth
According to the report of Dainik Bhaskar, there is a mineral wealth of 3 trillion dollars i.e. about 200 lakh crore rupees in Afghanistan, which China is eyeing. Along with this, China is trying to capture the Bagram airbase through the Taliban. The US used this airbase for almost 20 years during the Afghan war.
Instead of help, this is also the desire of the dragon
China wants to stop the activity of terrorist groups in Xinjiang province by befriending the Taliban. Apart from this, Chinese Foreign Minister Wang Yi said during his meeting with Mullah Abdul Ghani Baradar that the Taliban will have to break all ties with ETIM. This organization is a direct threat to China's national security and territorial integrity.
Afghanistan gives confidence to China
China is among those countries that are ready to recognize the Taliban government. After this, the Taliban has also assured China that it will keep a tight grip on the radical elements of Uighur Muslims and will not allow the use of Afghanistan's land against China. However, the Taliban has told other countries including India that the land of Afghanistan will not be used against any country.
'Trying to improve the economic situation with the help of China'
Taliban spokesman Zabihullah Mujahid revealed the close relations between the Taliban and China in an interview given to the Italian newspaper La Repubblica. Mujahid said, 'The economy of Afghanistan is in a very bad condition and we need funds to run the country. Initially we are trying to improve the economic situation with the help of China.
Taliban calls China a reliable ally
Zabiullah Mujahid described China as the most trusted ally of the Taliban government and said that it is bringing basic and excellent opportunities for us. Mujahit said, 'China has promised that it will invest in Afghanistan and prepare it anew. He wants to increase influence in the world through the Silk Route. Through this we too can make our reach to the world. There are copper mines in our country. China will restart them in a modern way and we will be able to sell copper to the world.